Golden Owl Consulting
Development Team
Golden Owl's development team offers exceptional expertise in software development, web development, and mobile app development.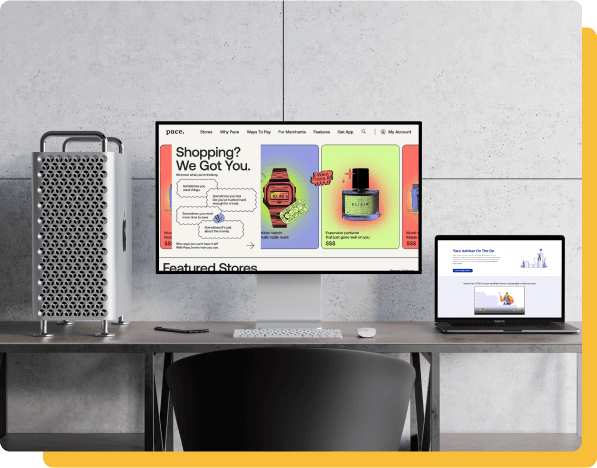 Development Team
Unlocking your digital potential with Golden Owl's Development Dream Team!
In today's fast-paced digital landscape, having a highly skilled and cohesive Development Team is essential for businesses striving to stay ahead. At Golden Owl, we recognize that the success of a software development project is built upon the collective expertise and collaboration of our software development team members. We foster a culture of innovation, continuous learning, and teamwork to deliver exceptional results for our clients.
By choosing Golden Owl's Development Team, you gain access to a talented group of professionals who are passionate about transforming your ideas into reality. From initial concept to deployment and beyond, our team is committed to providing unparalleled software development expertise and support. Partner with Golden Owl's Development Team today and unlock the full potential of your software development projects. Contact us now to embark on a collaborative journey towards success.
Key Roles Within Our Development Team
Check out some software development team roles in Golden Owl Company
Software Developer
At Golden Owl, our software developers are the driving force behind our Development Team, equipped with expertise in both mobile app development and web development domains.
Mobile App Developer
Our software developers specializing in mobile app development possess a deep understanding of the intricacies of creating seamless experiences on smartphones and tablets. They are adept at utilizing programming languages like Swift and Kotlin for native app development, or frameworks such as React Native and Flutter for cross-platform development. With their skills, they build intuitive interfaces, leverage device-specific features, and ensure optimal performance across various mobile platforms.

Web Developer
Our web developers are adept at creating captivating websites and dynamic web applications. They are skilled in front-end technologies like HTML5, CSS, Javascript, Typescript, React, Angular, as well as back-end languages and frameworks like NodeJS, Ruby on Rails, Java, PHP, Python, etc.Our web developers are skilled in crafting responsive designs, implementing server-side logic, and seamlessly integrating with databases and APIs to deliver exceptional web experiences. With their expertise, they bring your ideas to life, writing clean and efficient code to build robust and scalable software applications.
Quality Control Engineer
Our QA engineers play a critical role in ensuring the quality and reliability of your software. They meticulously test and debug the application, identifying and fixing any issues before deployment. Their goal is to deliver a flawless product that meets the highest standards.
Project Manager
Project managers oversee the entire software development process, ensuring effective communication, efficient resource allocation, and timely project delivery. They collaborate closely with clients, understanding their requirements, and coordinating the efforts of the development team to ensure a successful outcome.
Why Do Clients Choose Golden Owl's Development Team?
→ Technology Expert
We're proud of our full-stack technology. Our reliable software development team delivers cutting-edge software solutions on top of Ruby on Rails, JavaScript, React, employing high-level development practices of cloud automation, blockchain, and artificial intelligence.
→ Enhance Team Spirit
Before joining a commercial project, our development team must undergo internal training to learn work procedures and processes. Our standpoint is that when you're good at something, you have a responsibility to share the know-how with others. Knowledge and support are shared across the team so that people can learn, develop and get promoted faster.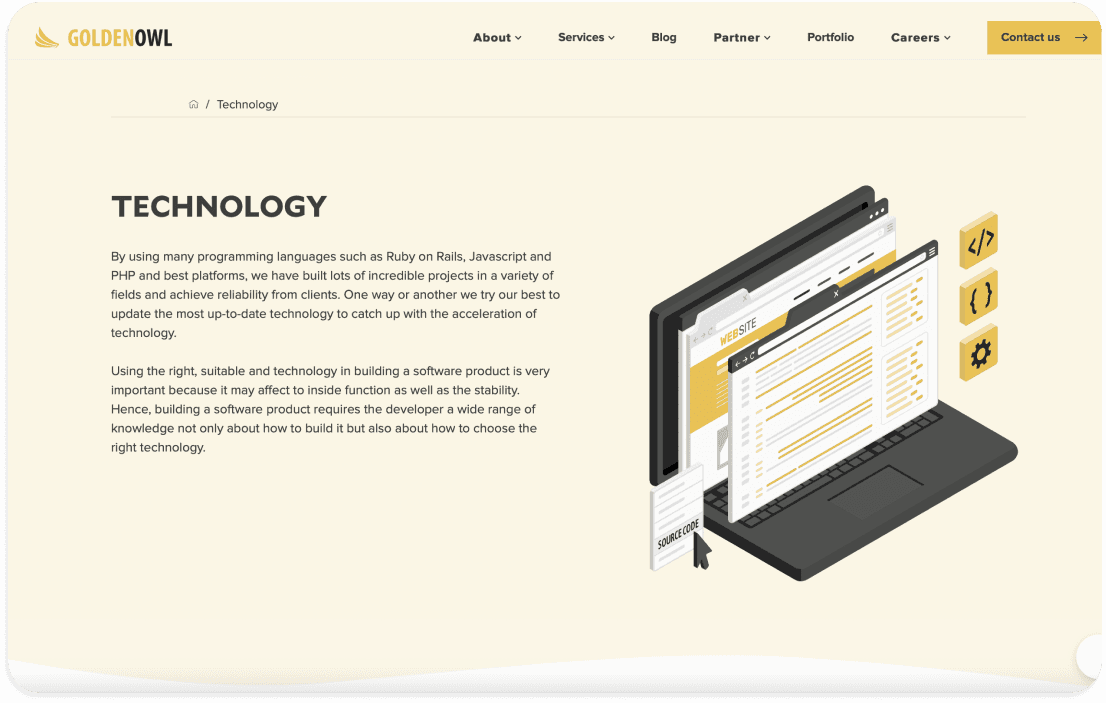 → Disciplined Team
We work in a team and we live by these principles: ship code on time, don't compromise quality, and bring passion to our work.
Merlin
A financial planning tool in website format
View case study
Bid4Skill
A selective network of the best independent experts in the training industry.
View case study