AlexWorld
Client's Country: Singapore
Engineers involved in this program: Our top engineers specialized in Ruby on Rails, React JS and AWS
Timeline: 01/01/2019 - 07/04/2020
Industry: Logistics
Website: https://alex.world/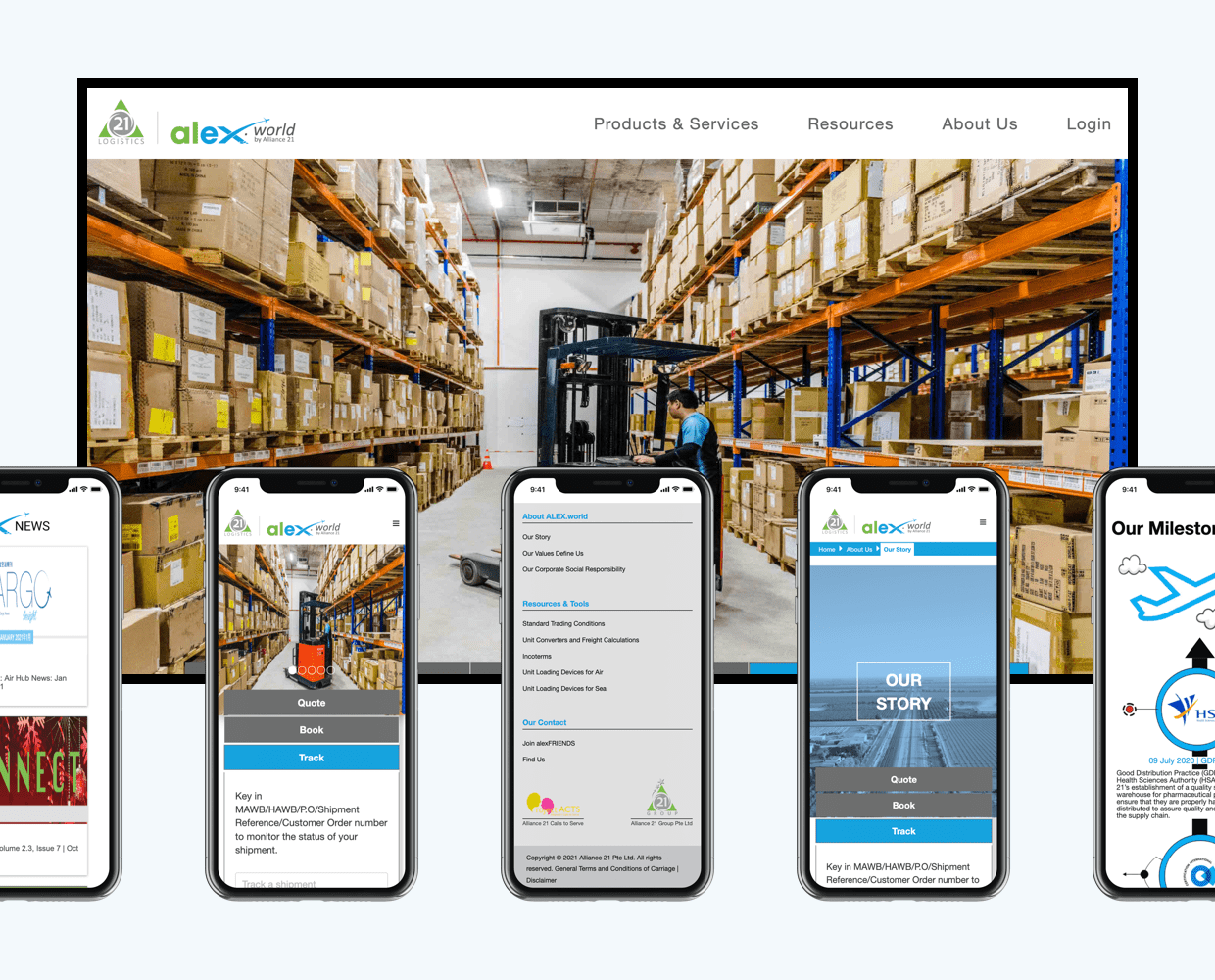 Overview
Alliance 21 is a specialized logistics firm that provides a comprehensive range of logistical services to our clients. For ALEX.world, it allows users to effortlessly acquire freight shipping quotations, make bookings against their quotations, and track their shipments from any web-enabled device at any time. This ecosystem also enables its global partner agents to offer consumers a transnational network solution equal to those of larger global third-party logistics firms.
Challenges
We were required to create a multi-tenant environment that is based on the current system.

The website is supposed to work for creating and managing orders, managing client and billing info.
Technology solutions
We use Ruby on Rails for backend system, ReactJS for frontend and AWS to manage servers. RoR is well-known for its efficiency and consistency. As a result, it aids in maintaining the highest quality website possible through bug-free development, together with a responsive UI which works on any technical devices thanks to the support of React JS. Creating and managing stuff across the website would be done at ease due to the flexibility and affordability that AWS offers throughout this entire reliable encryption & security website.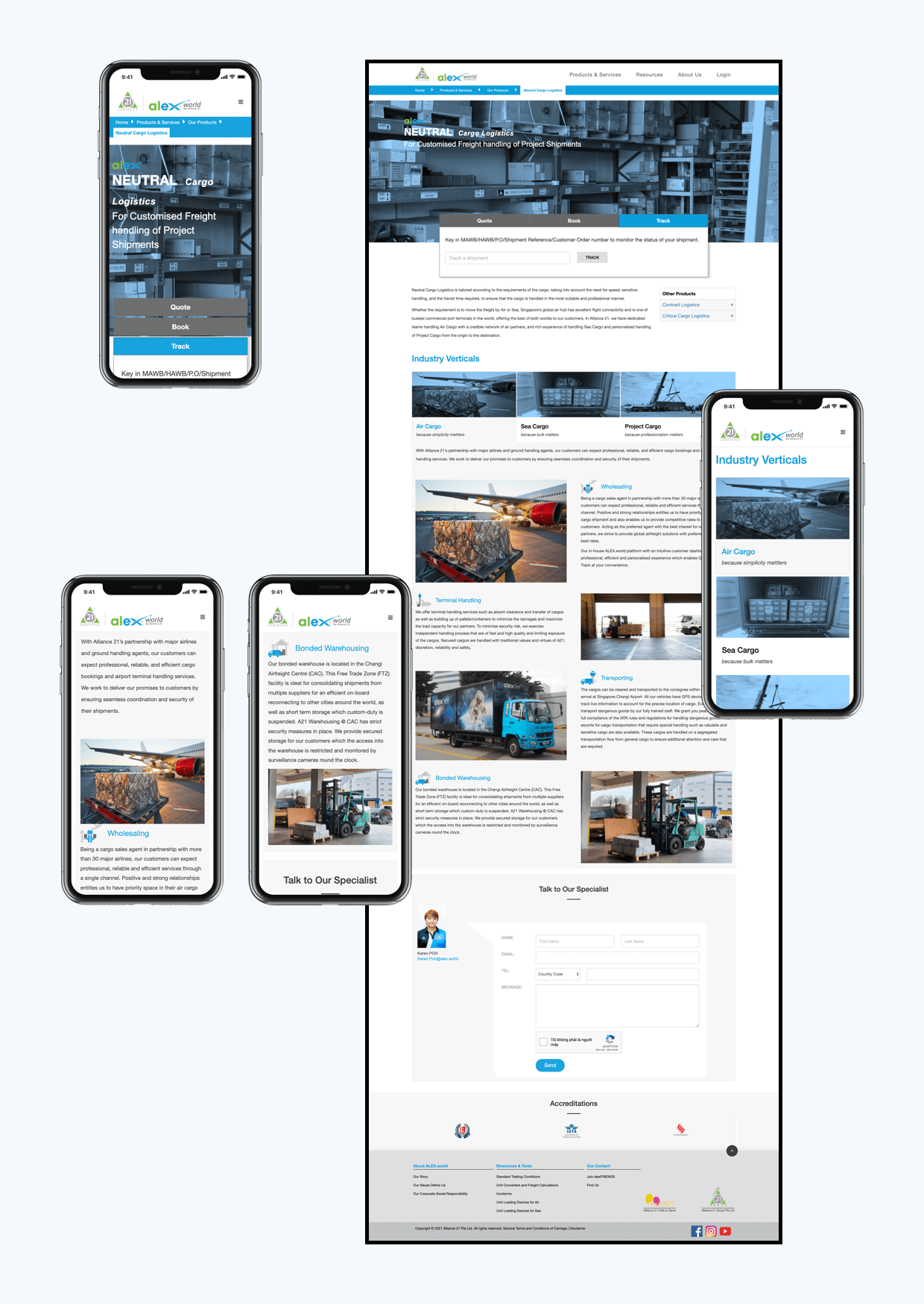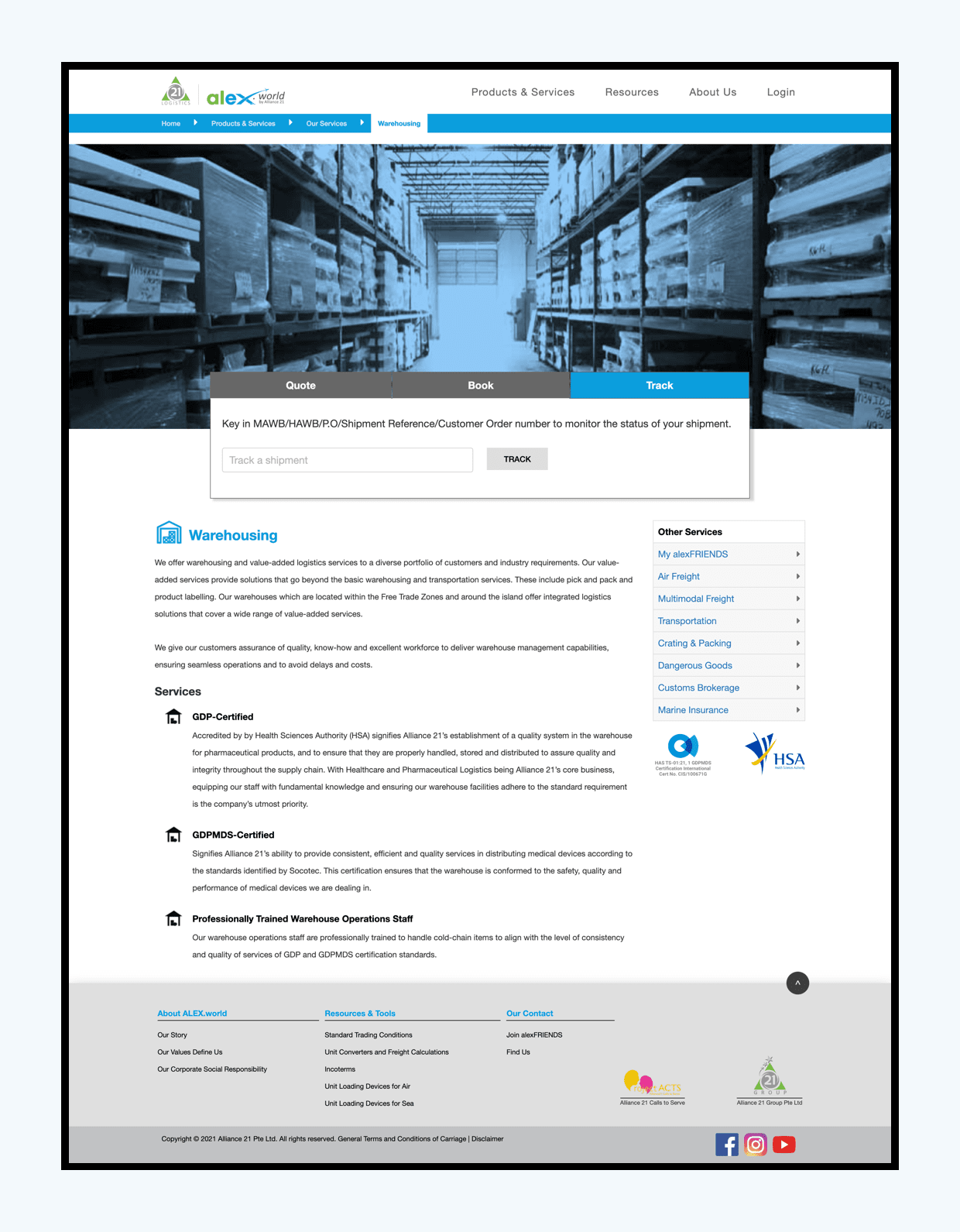 Final results
Alex.world has undergone a digital transformation, utilizing technology to create a new freight and fulfillment portal that allows them to offer their services in the digital environment as well as beyond their physical borders.

Using Alex also boosts employee productivity and gives customers a more "holistic" experience when it comes to moving their freight by making the processes of getting a quote, scheduling a shipment, and tracking easier.