Find a Wealth Manager
Client's Country: UK
Engineers involved in this program: Our top engineers specializing in Ruby on Rails
Timeline: Sep 2016 - Feb 2017
Industry: Human resource / Consulting
Website: https://findawealthmanager.com/uk/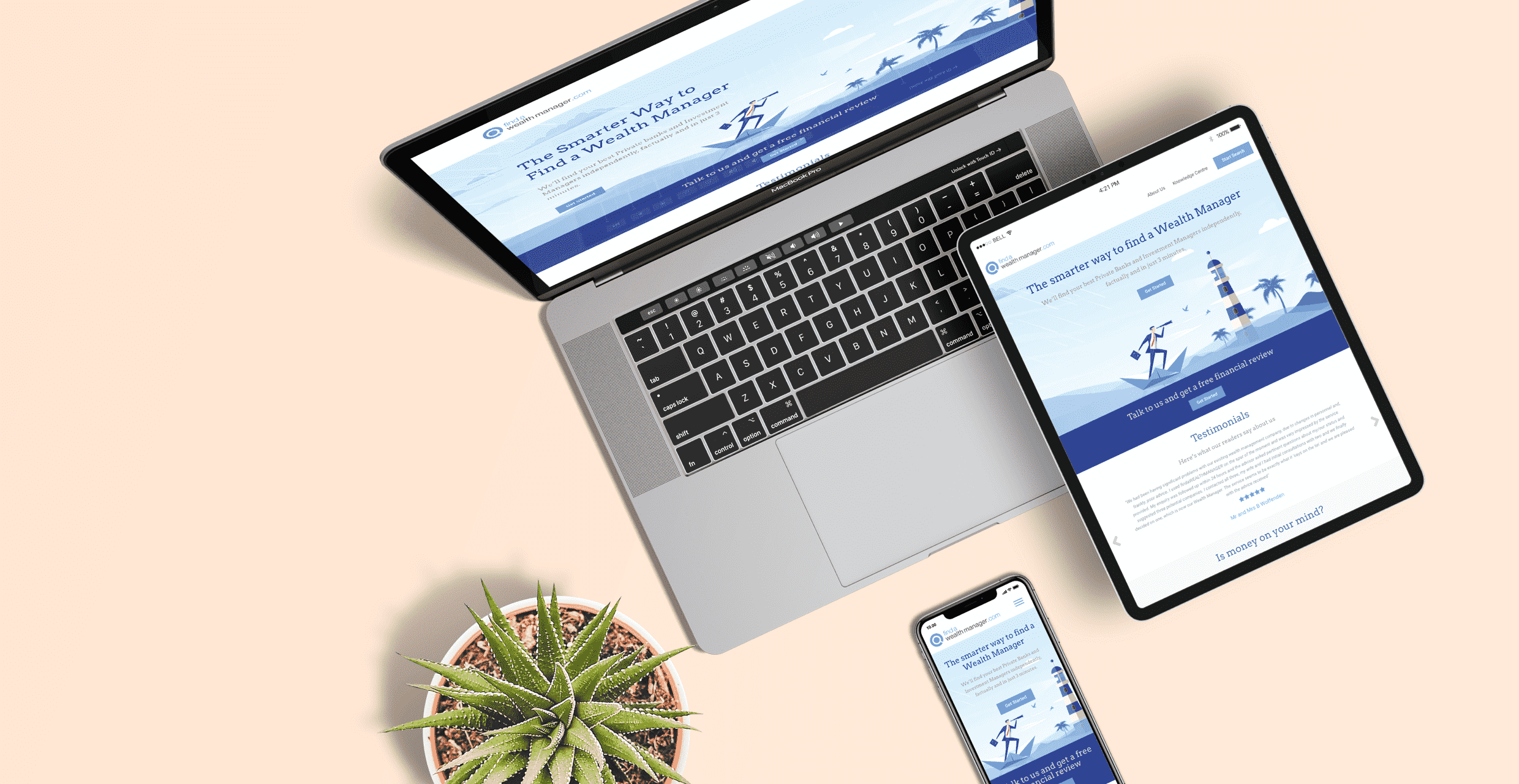 Overview
A platform uses smart technology combined with human expertise to get users direct access to the best professionals from the leading firms who commit to best practice and better value fees. Golden Owl has helped maintain this site with bug fixing using Ruby on Rails technology.
Technology solutions
Responsive UI

Ruby on Rails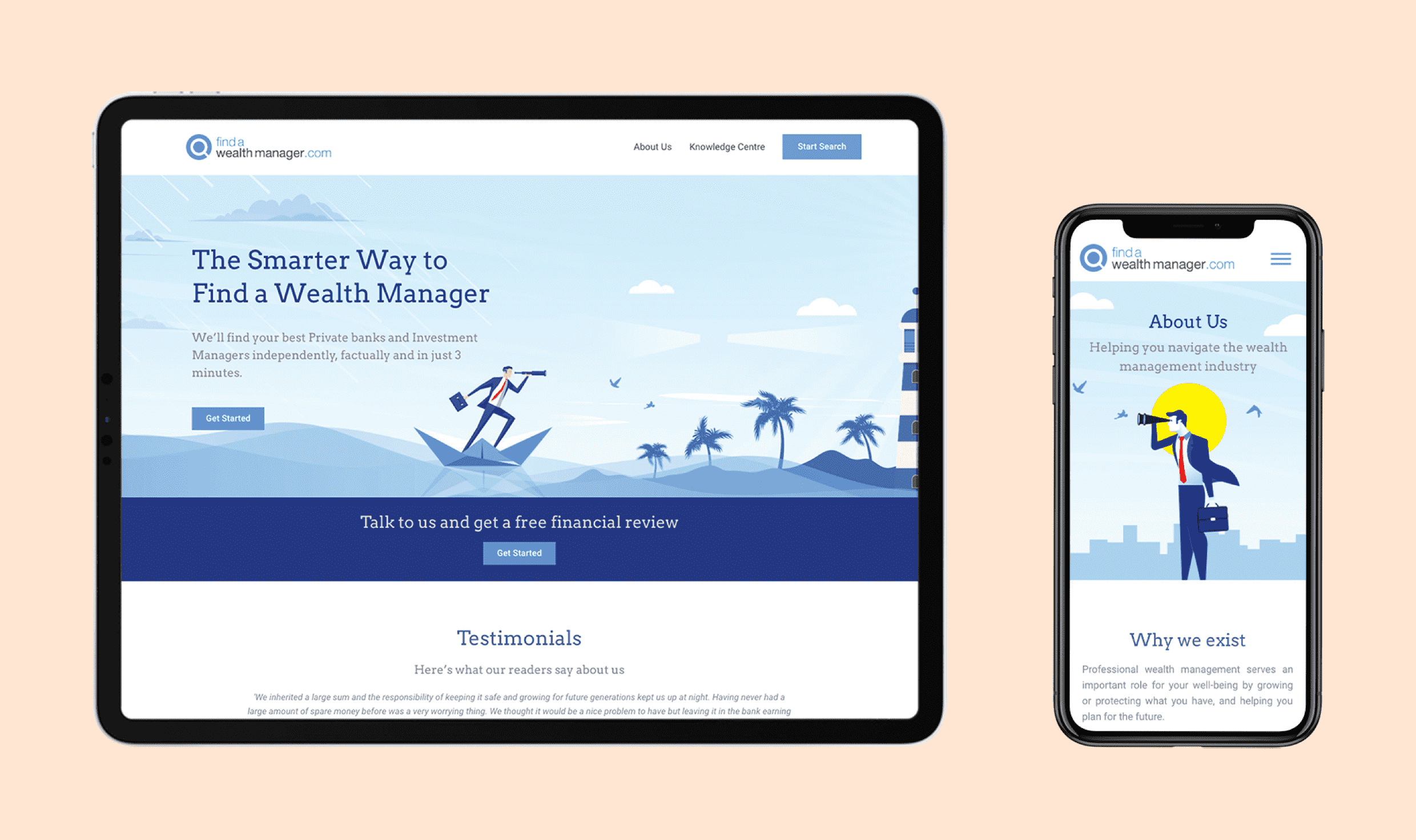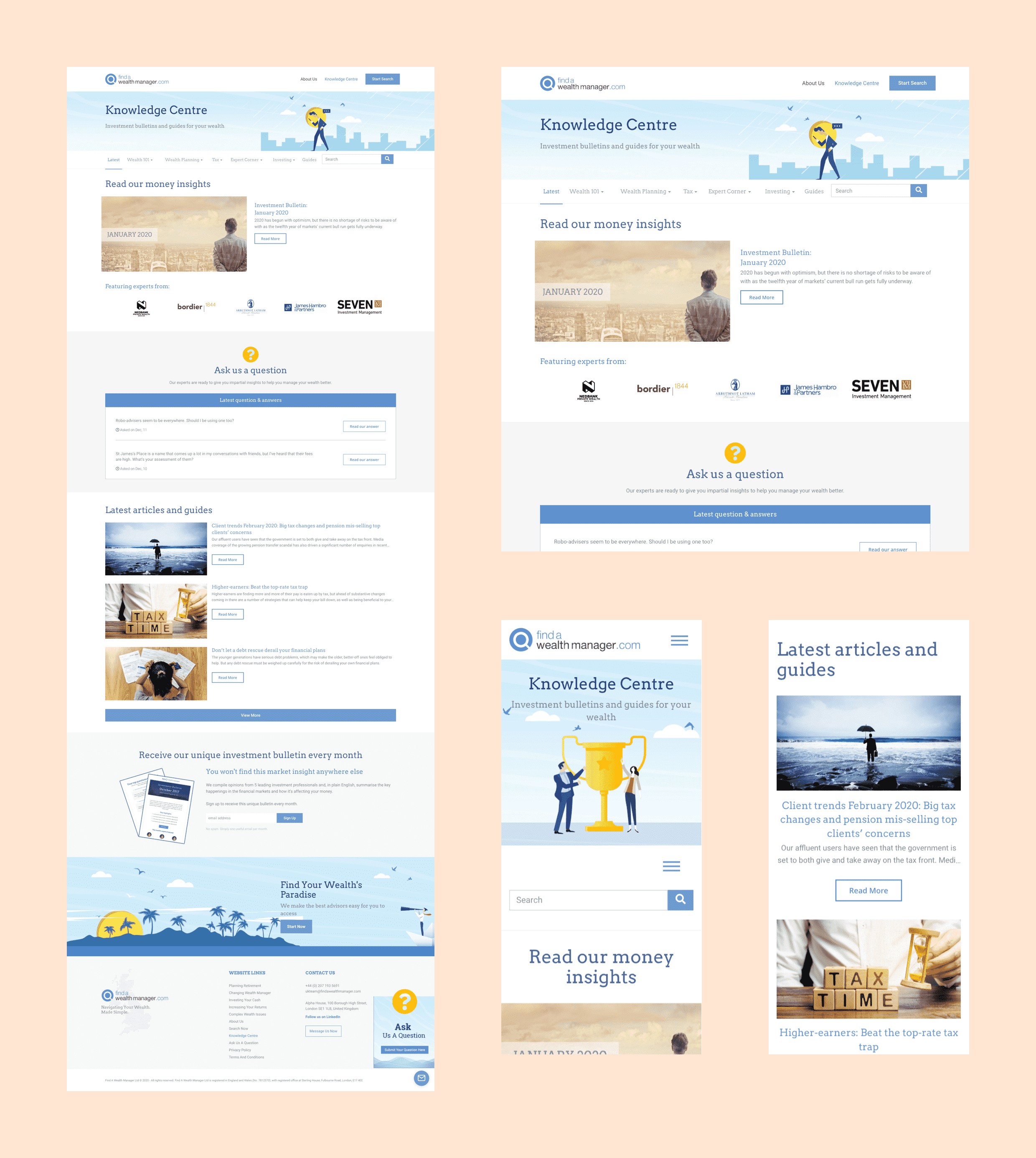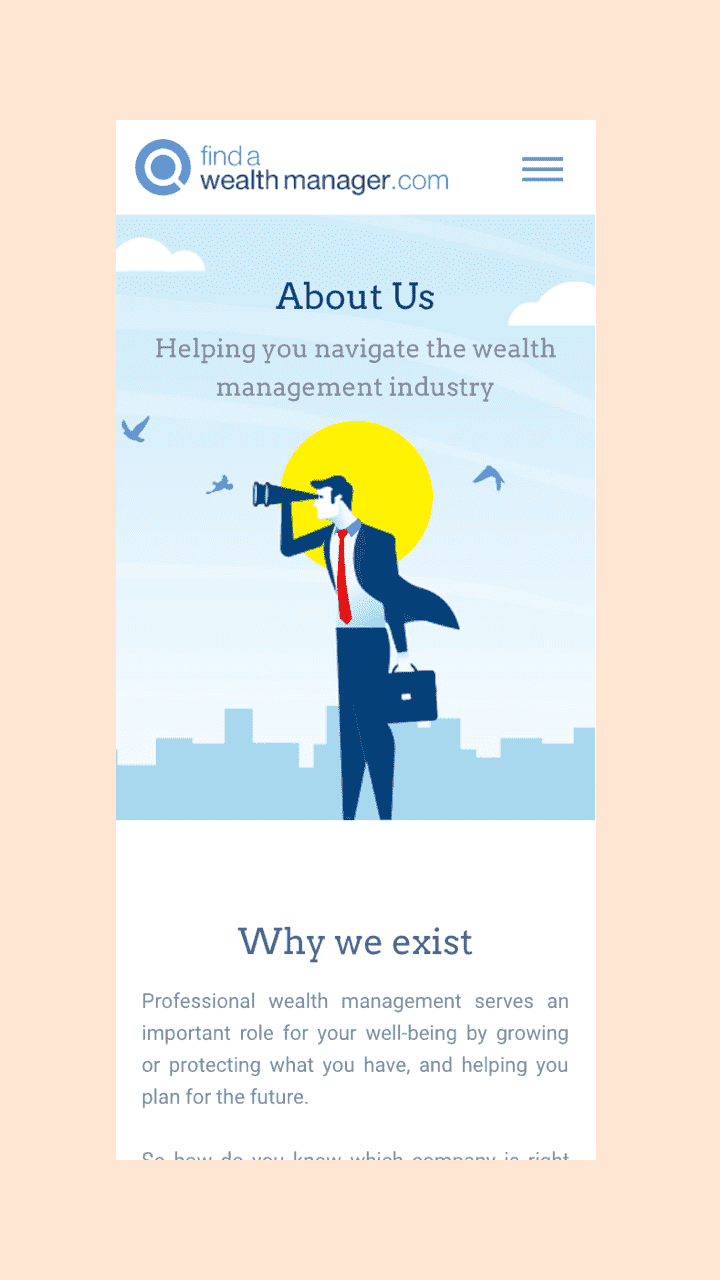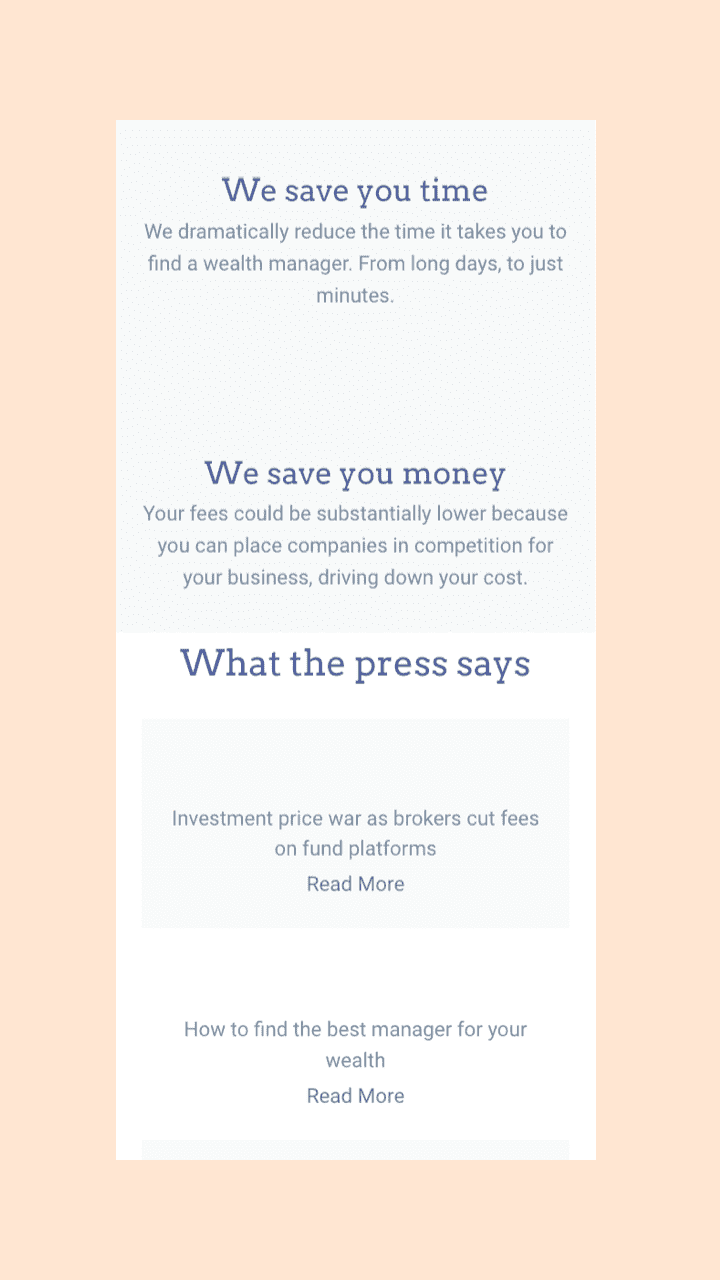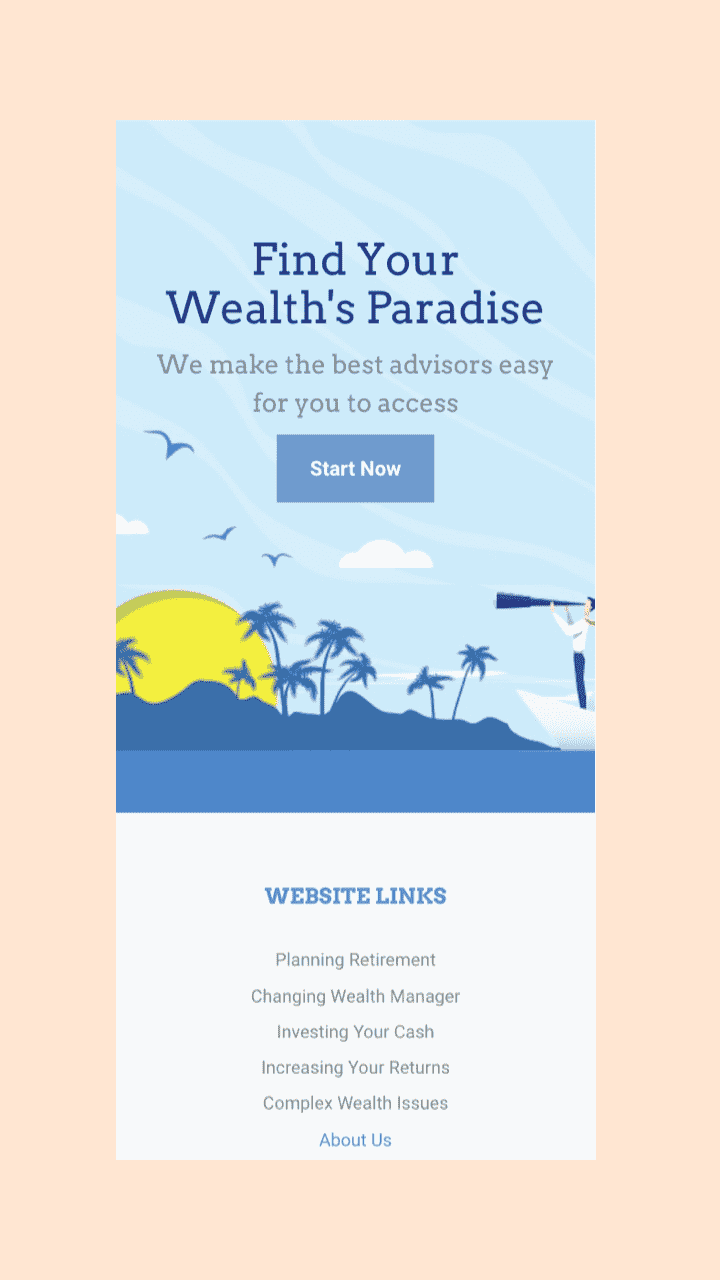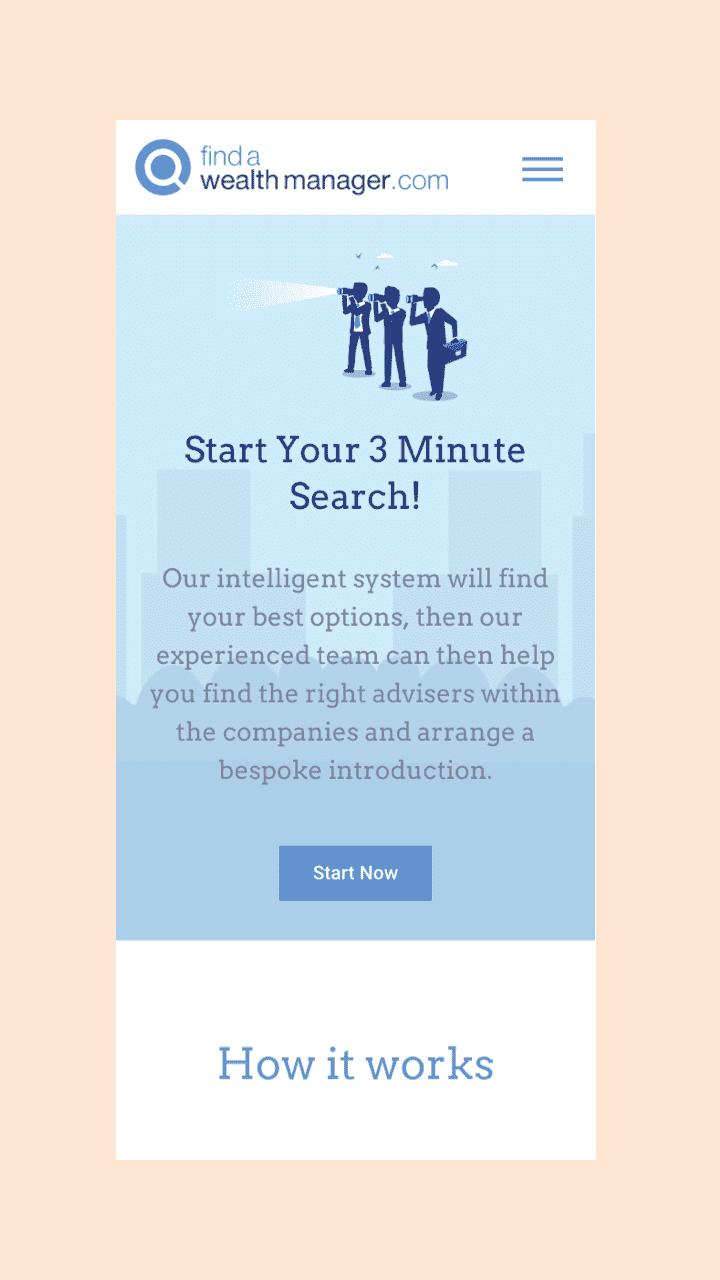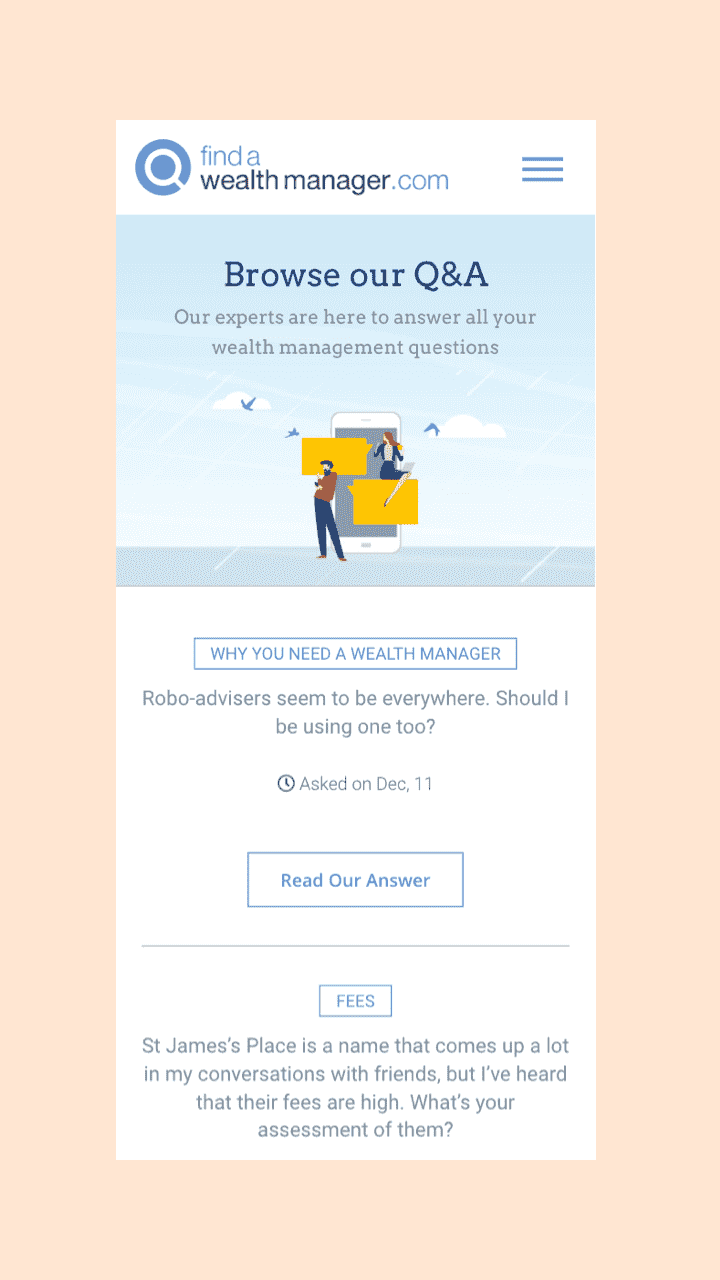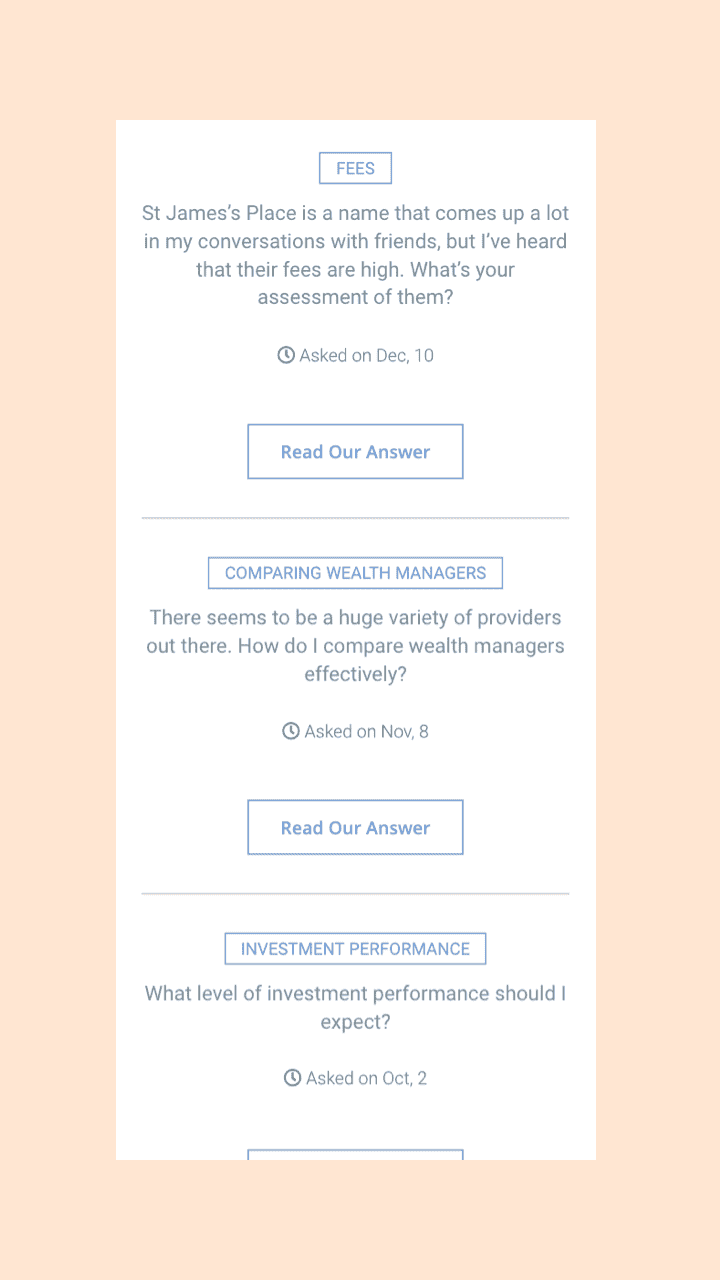 Good investment
portal
Finding an investment channel is no longer a problem thanks to Find a Wealth Manager. Users will be able to make more money and receive lots of advice from most professional consultants.