Bid4Skill
Client's Country: Singapore
Engineers involved in this program: Our top engineers specializing in Ruby on Rails and Reactjs
Timeline: Apr 2017 to Apr 2019
Industry: Marketplace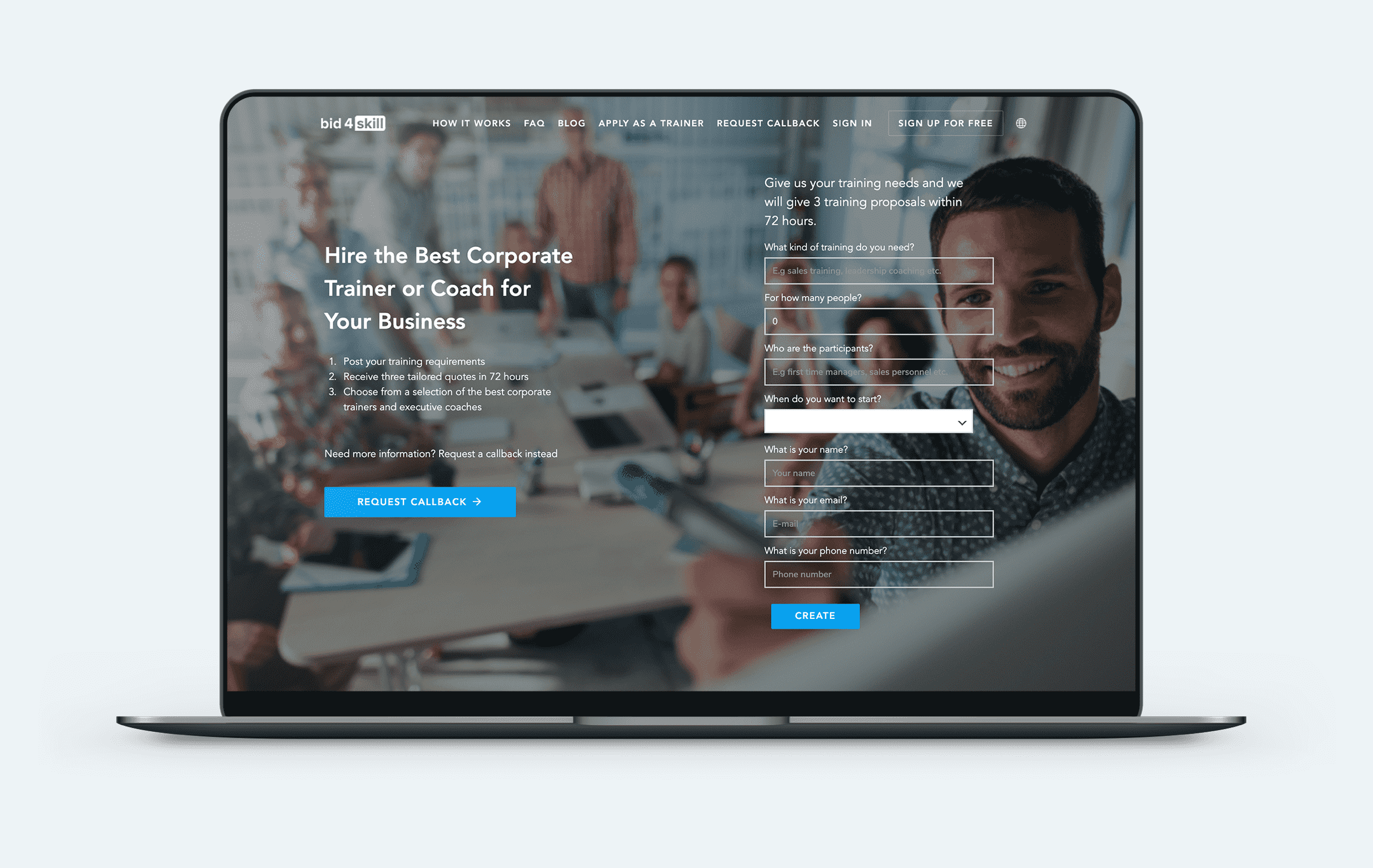 Overview
Bid4skill is a selective network of the best independent experts in the training and coaching industry across North America, Europe, and APAC. A B2B marketing platform for professional learners and training providers to bid and apply for a suitable range of price that matches their requirements and needs. This site is similar to Upwork and could be popular in the future. We have helped build project from scratch using Ruby on Rails and Reactjs.
Challenges
The platform and services are equipped for businesses and HR professionals to use instantly

The system needs to handle a large number of users' accounts and inventories while maintaining a great user experience

Security is always a concern of online business. Because of the characteristics of this industry, users need to register online and the number of online members can get huge to a point where it would be hard to control. Therefore, we need to find a way to minimize the risk of privacy threats.

Based on the customer requirement. This is a complex business request
Technology solutions
We use Ruby on Rails and React JS. RoR can help us with both building and securing a website. It is relatively helpful for marketplace websites because any system issues will damage the brand and cause them to lose the trust that is already hard to build. Building a high-load application, it is essential to use technologies such as Reactjs which guarantees better user experience and higher app performance with virtual DOM.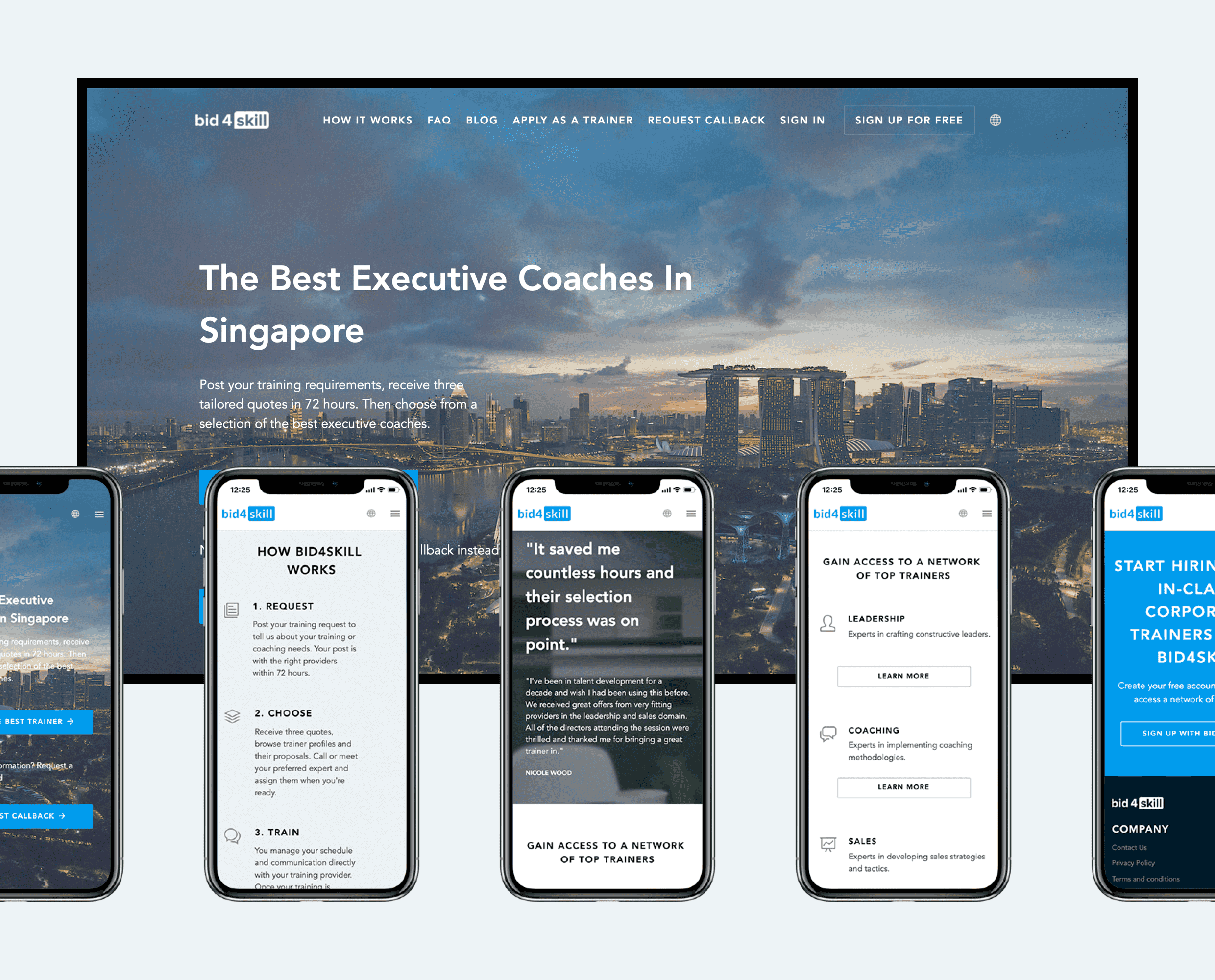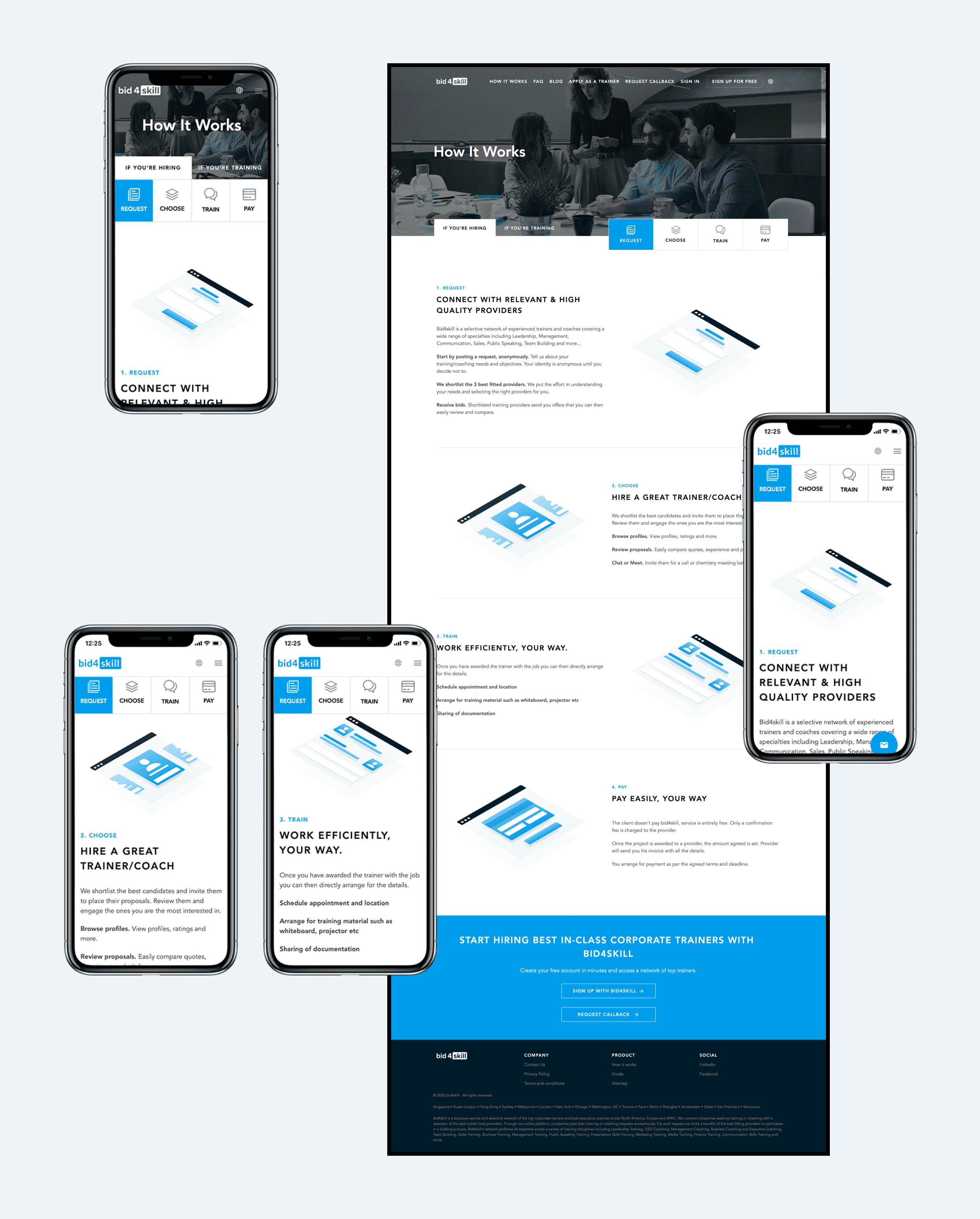 Core features
Easy interaction and extension of offers to interested companies.

A search tool with high customization to save time searching, reach out to only providers that matter, in one go.

Feature for learners to post a request, bid prices, and the system automatically suggests the 3 most suitable offers for the deal.

Registration tools for millions of learners, trainers, and coaches online.

An inventory to store a massive amount of information.

The best user experience for customers.

Payments to be made to the trainers instantly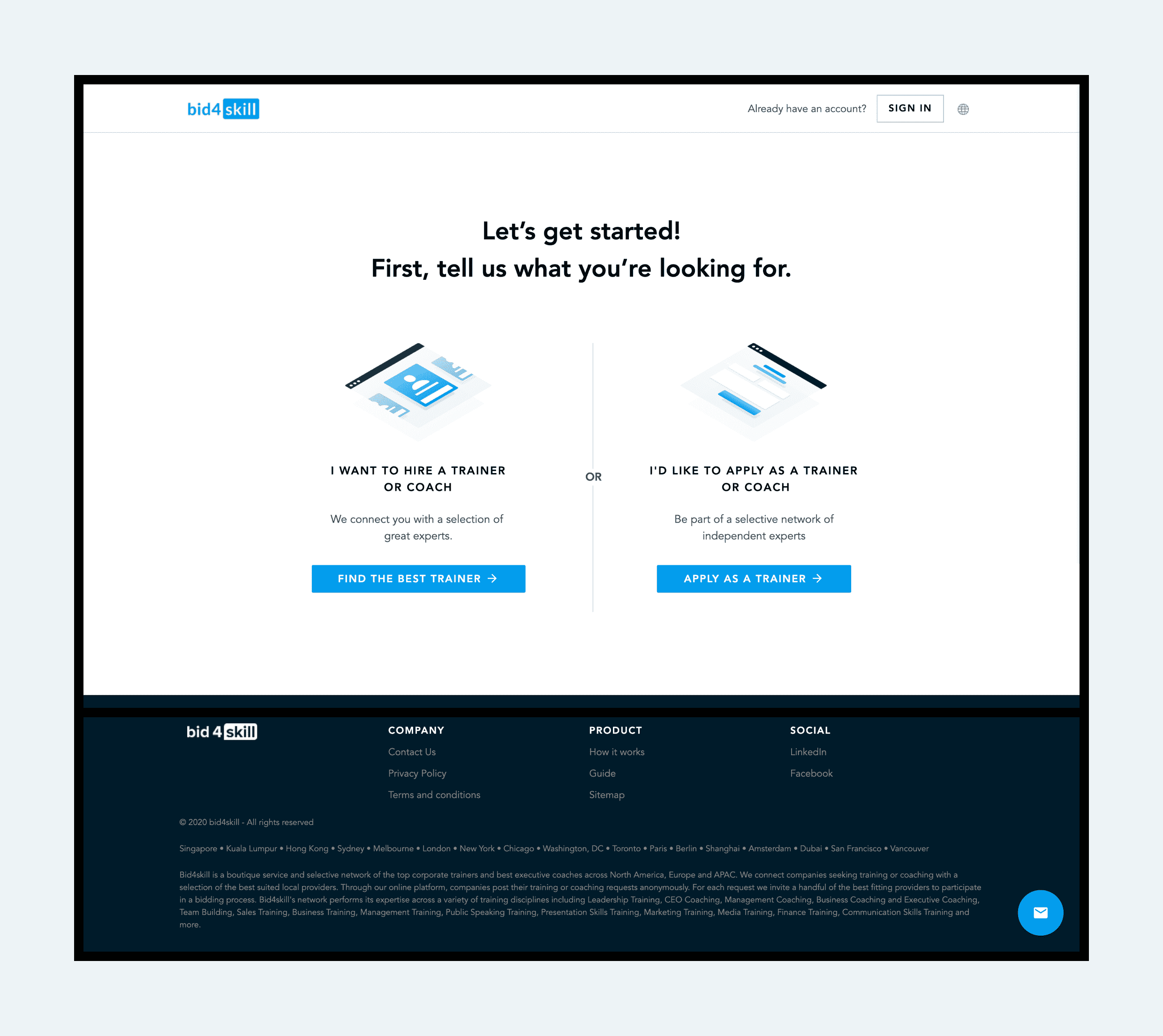 Final results
Bid4Skill are disrupting the search process in a 90-Billion-dollar training industry by revamping the search process for new trainers and coaches that Learning & Development (L&D) professionals

What would typically take 3 weeks for search, Bid4Skill has now brought that process down to just 3 days – making it a platform like no others.