Float
Client's Country: Singapore
Engineers involved in this program: Our top engineers specializing in PHP, ReactJS, ROR, Swift, Wordpress
Timeline: 20/09/2019 - 25/11/2020
Industry: Website Analytics and Machine Learning
Website: https://www.float.sg/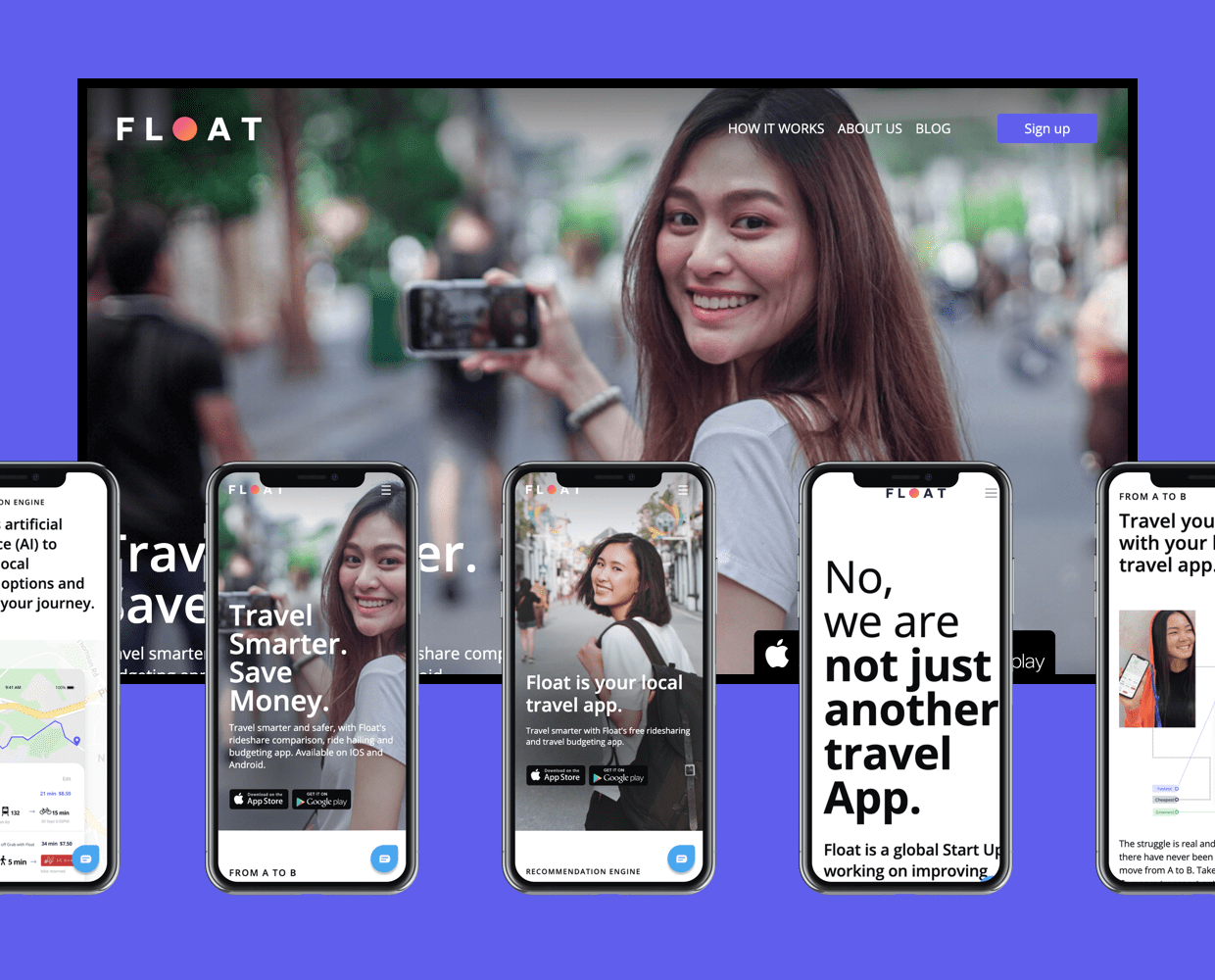 Overview
Float is a global Start-Up working on improving everyone's city life. With AI and other unique technology, Float aims at helping and encouraging people to improve their travel behavior for the better. Whether you want to save time, save money, reduce your carbon footprint, look for great deals or just explore your hood.
Challenges
Whenever a user books a trip on Grab, Uber, Line,... , there will be an email sent back from those transport subscriptions which developers are required to collect, sort and analyze those users data before storing into the systime.
Technology solutions
We use PHP, ReactJS, RoR, Swift, Wordpress for this backend system. Due to this combination, the website performs way more efficiently than usual since RoR is famous for its efficiency and stability. Website development time is narrowed down by 25% or 50% with this technology. Besides, React JS is the leading player in building responsive UI - assuring the website is well displayed on various types of browsers, mobile phones, PCs and tablets. Meanwhile, using PHP and Swift will also simplify and stimulate the website development speed as well as prevent any security attacks.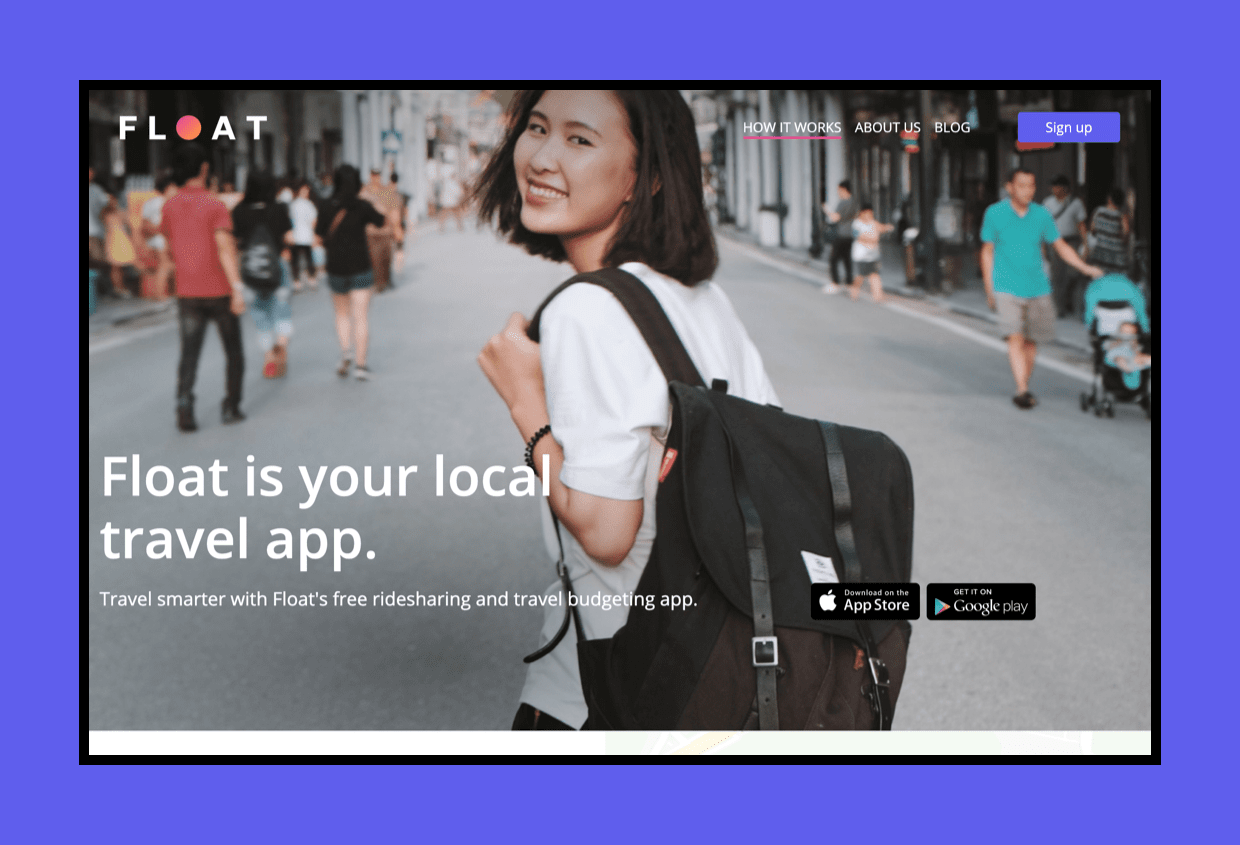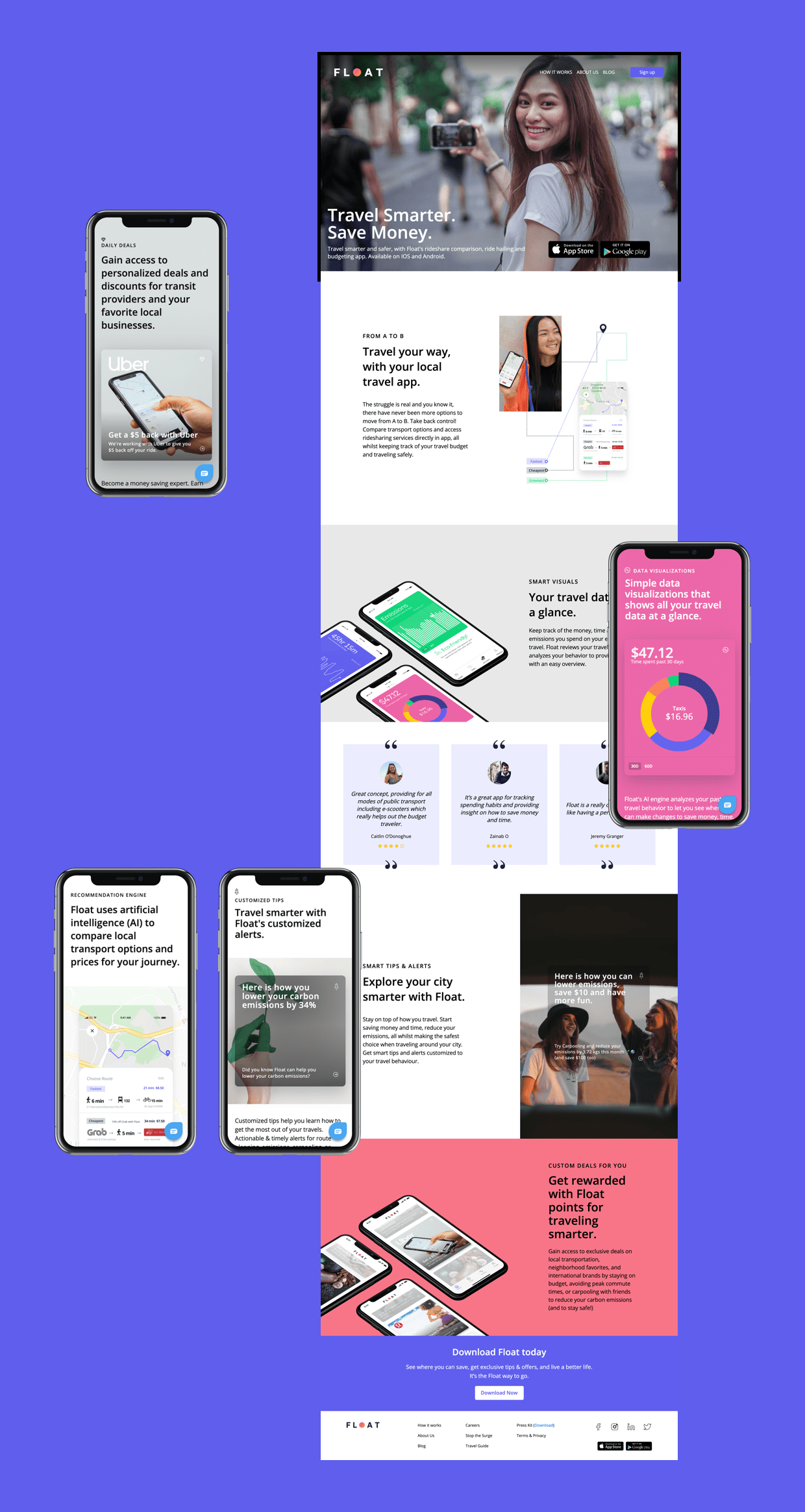 Core features
Float helps you keep track of how much money, time, and emissions you put into your daily commute. It analyzes your activity and examines your travel to provide you a quick overview.

Moving from point A to point B has never been easier. While keeping track of your travel budget and traveling securely, Float compares transportation options and utilizes ridesharing services directly in the app.

Float keeps you staying on budget, avoiding peak commute hours, or commuting with friends to get unique offers on local transit, neighborhood favorites, and international brands.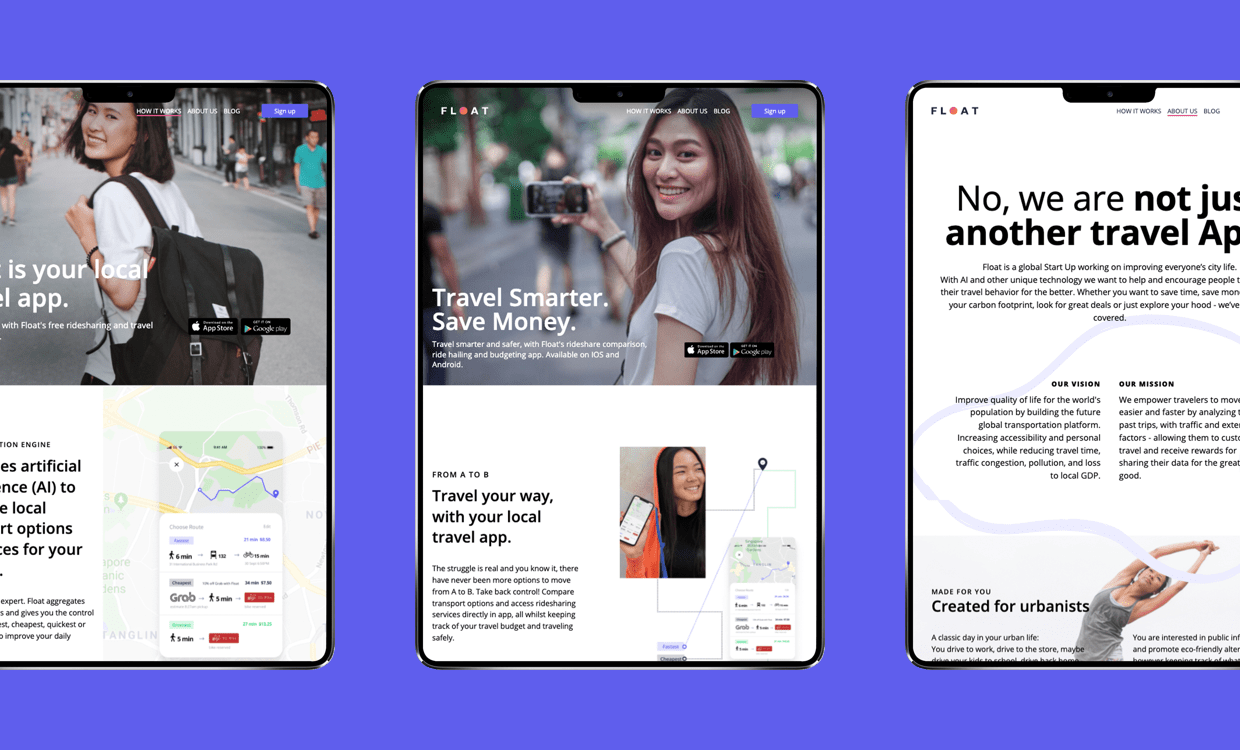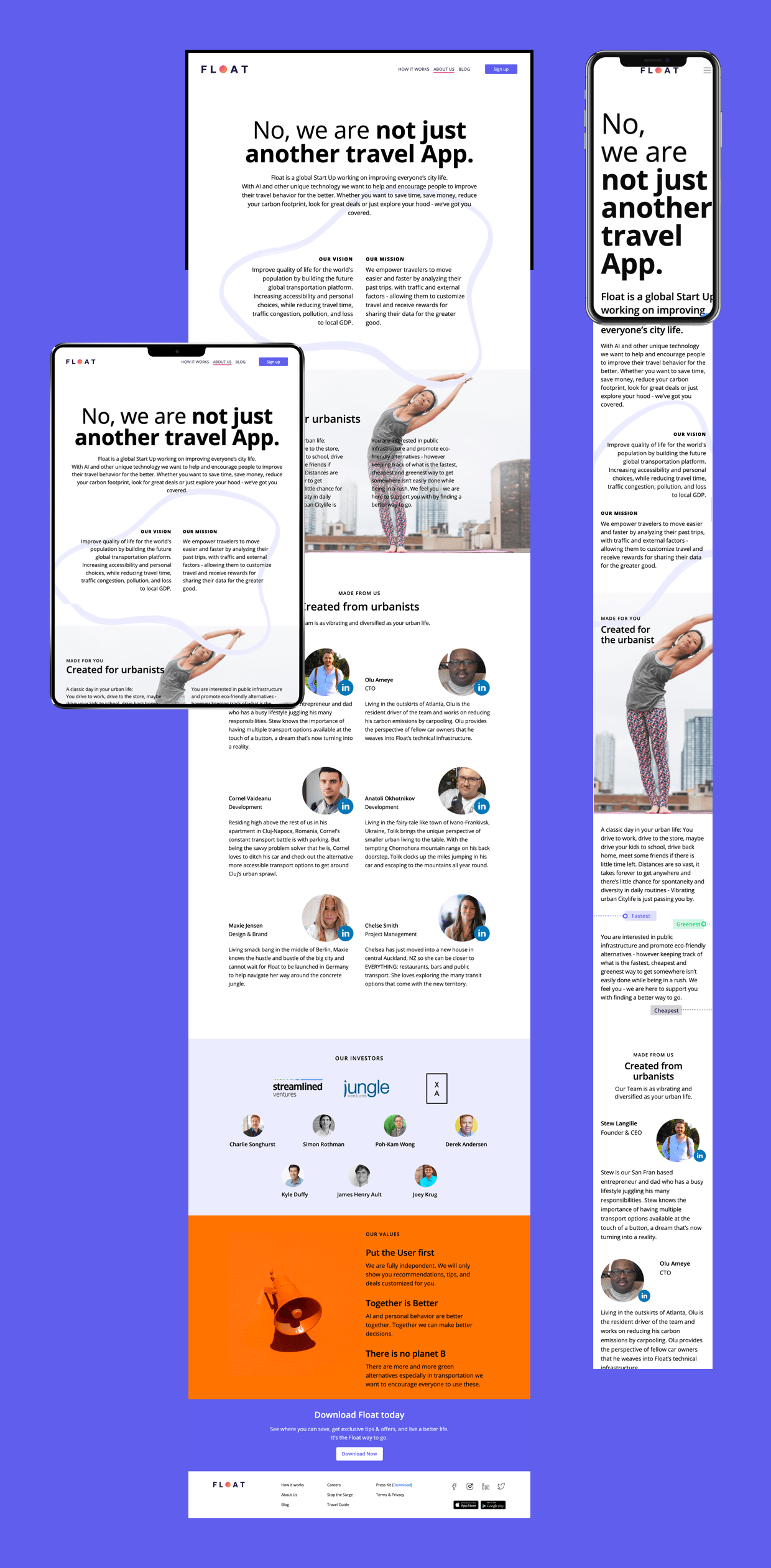 Final results
Float has become a two-year-old start-up that was founded with the goal of improving people's quality of life by creating a better transportation platform.

Float accomplishes this by utilizing artificial intelligence (AI), which combines all available travel options and then provides budgeting, decision-making, and tailored travel itineraries.

Transportation is now more personalized and accessible while also reducing trip times, avoiding gridlock, and lowering pollution. Customers are also empowered by the app, which allows them to analyze previous travels and earn rewards for sharing their data and discoveries.