Founding Bird
Client's Country: Malaysia
Engineers involved in this program: Our top engineers specializing in React Native, React, NodeJS, MongoDB Express
Timeline: 10/2/2020 - 9/2/2021
Industry: Processing Management - Enterprise solutions
Website: https://foundingbird.com/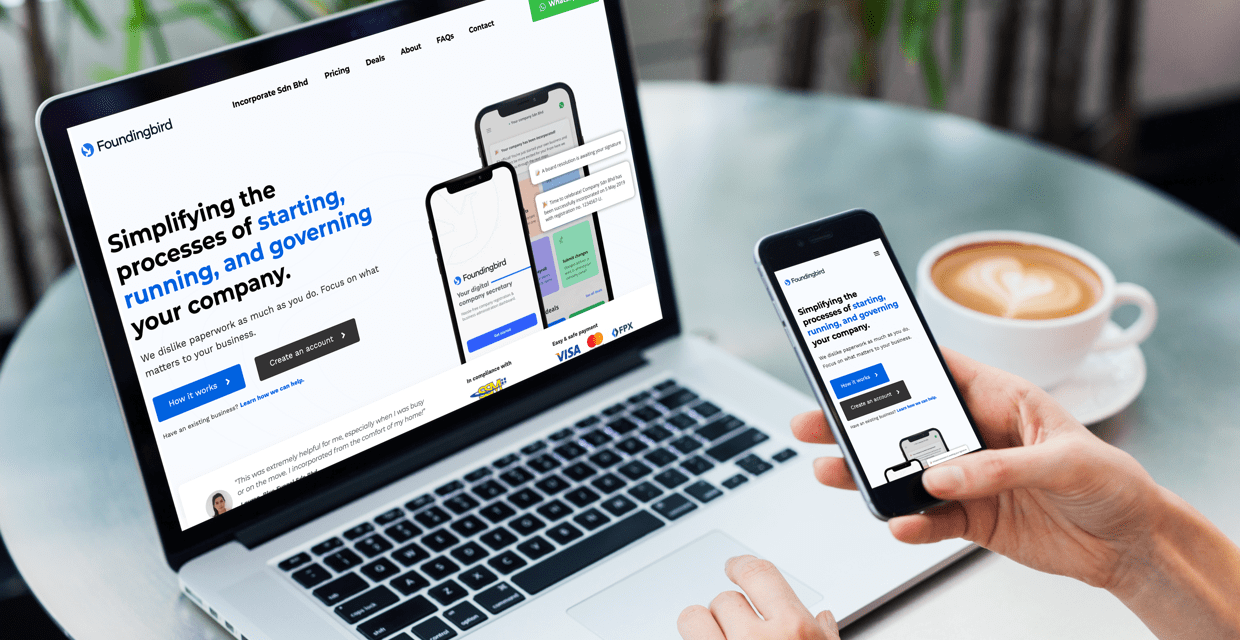 Overview
Foundingbird is a Malaysian digital company secretarial agency that offers online SSM company registration, company secretarial services, and hassle-free business administration through a personalized dashboard for your business. In other words, this is a secretary app that helps digitize company registration's process, assist legal work, keep pay- roll, bill, etc
Challenges
Clarify the logic of 2 websites so as to combine appropriately.

A website that is designed in a way that helps users proceed to sign up more easily.
Technology solutions
We use React Native, React, NodeJS, MongoDB Express for this backend system. NodeJS automatically gets all Javascript perks such as speed, efficiency, performance, and free tools. At the same time, React Native builds hybrid apps that are responsive to all device types. Besides, MongoDB Express will make it easy to scale out horizontally, keep the design change-friendly with powerful querying and analytics.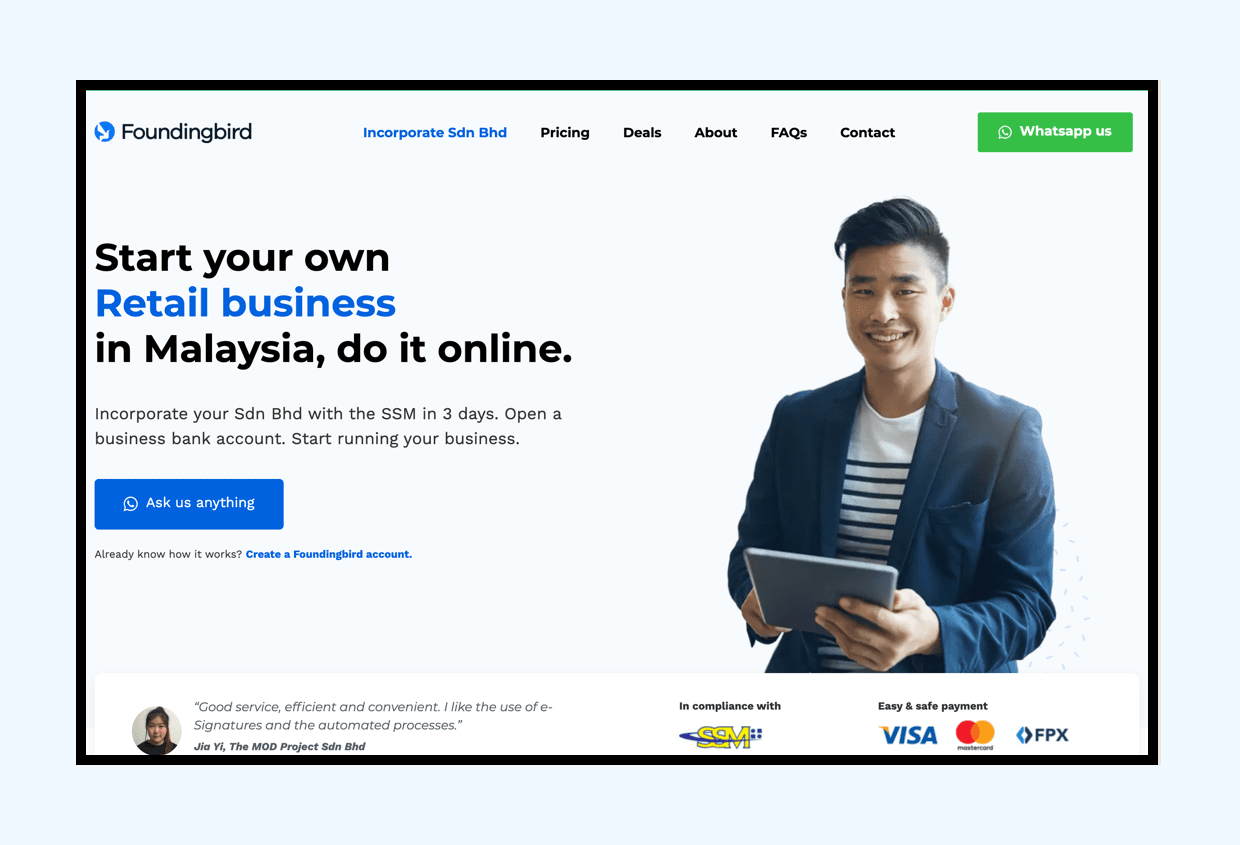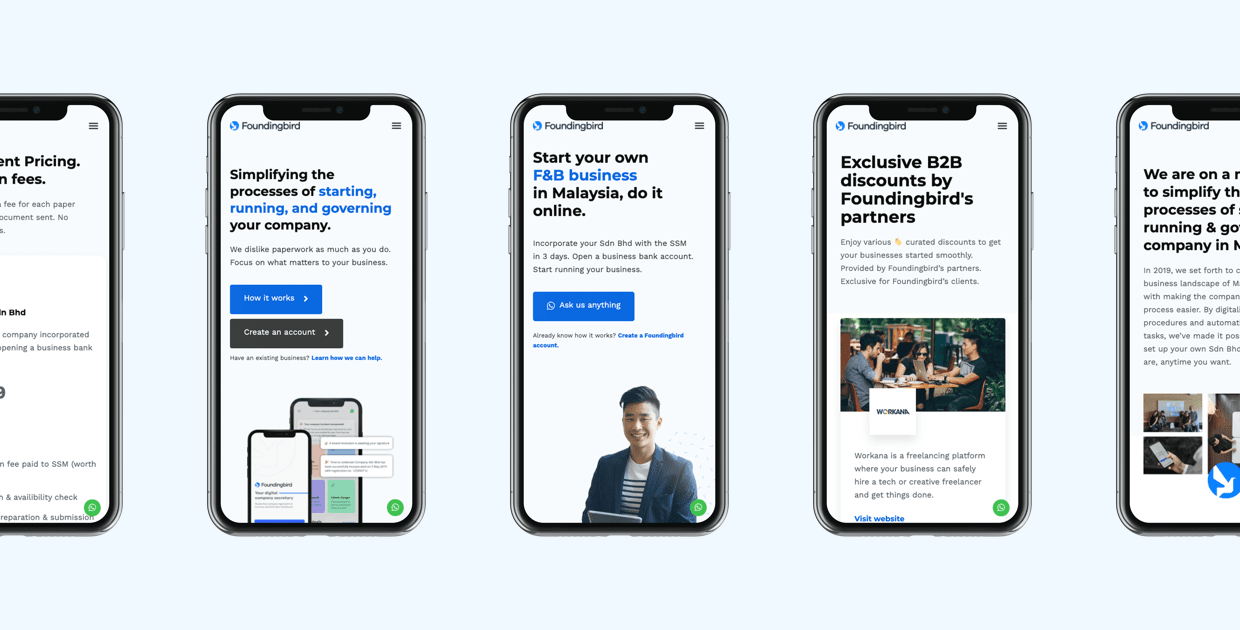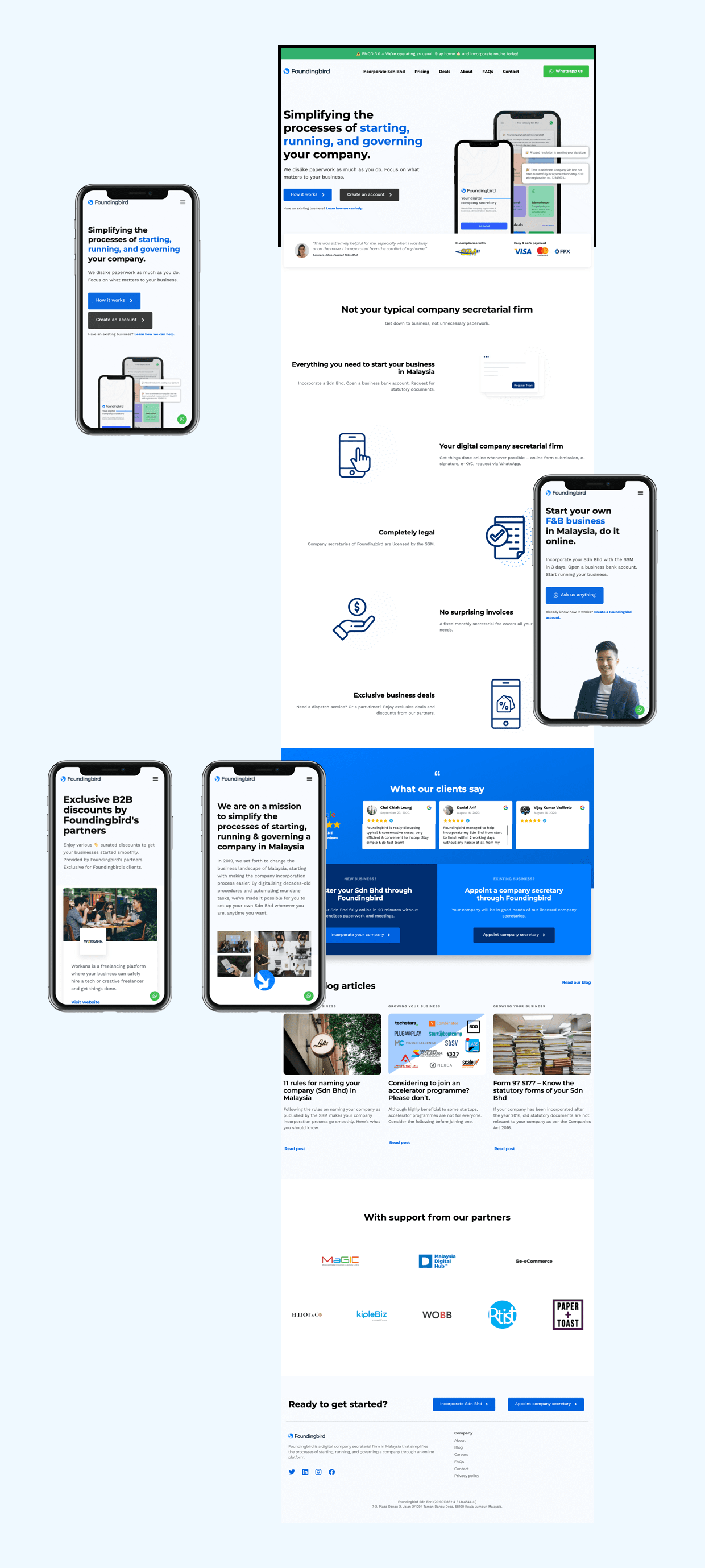 Core features
Foundingbird provides company secretarial services, accounting and payroll services upon request.

Tasks are completed online whenever possible, such as online form submission, e-signature, e-KYC, and requests via WhatsApp.

With a very unique business contract, a flat monthly secretarial price covers all of your company's secretarial needs.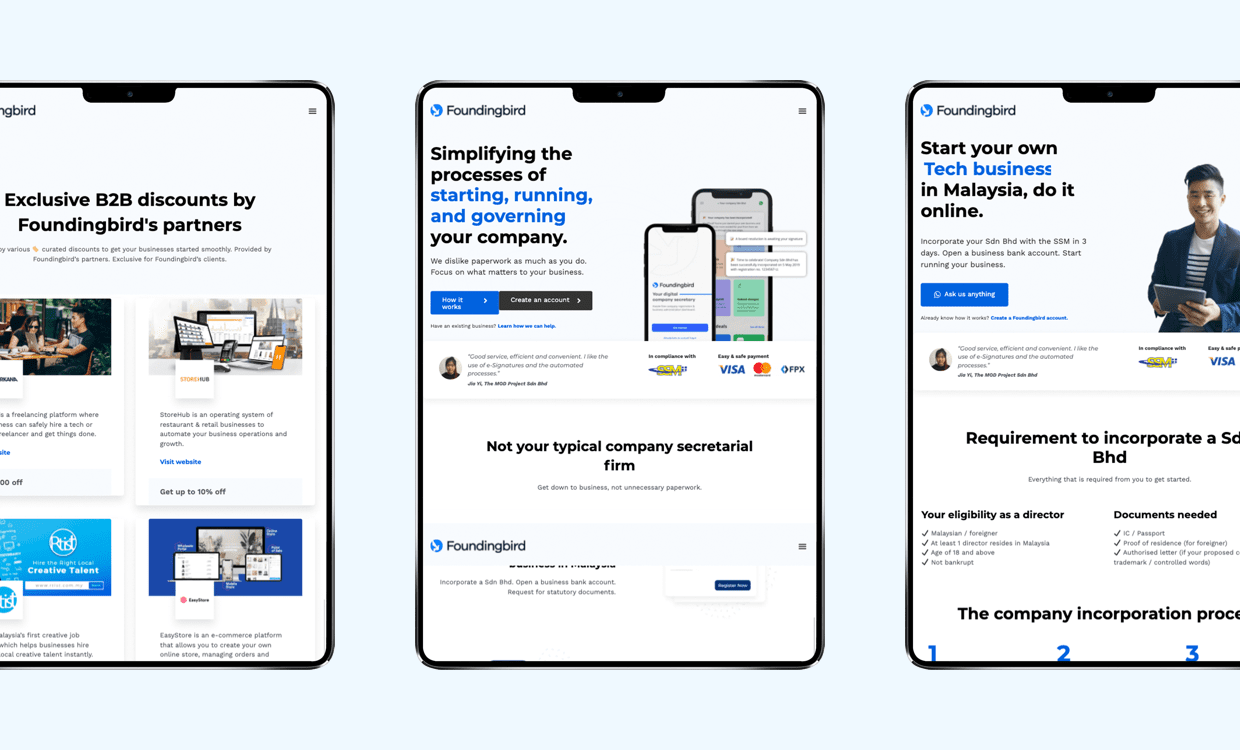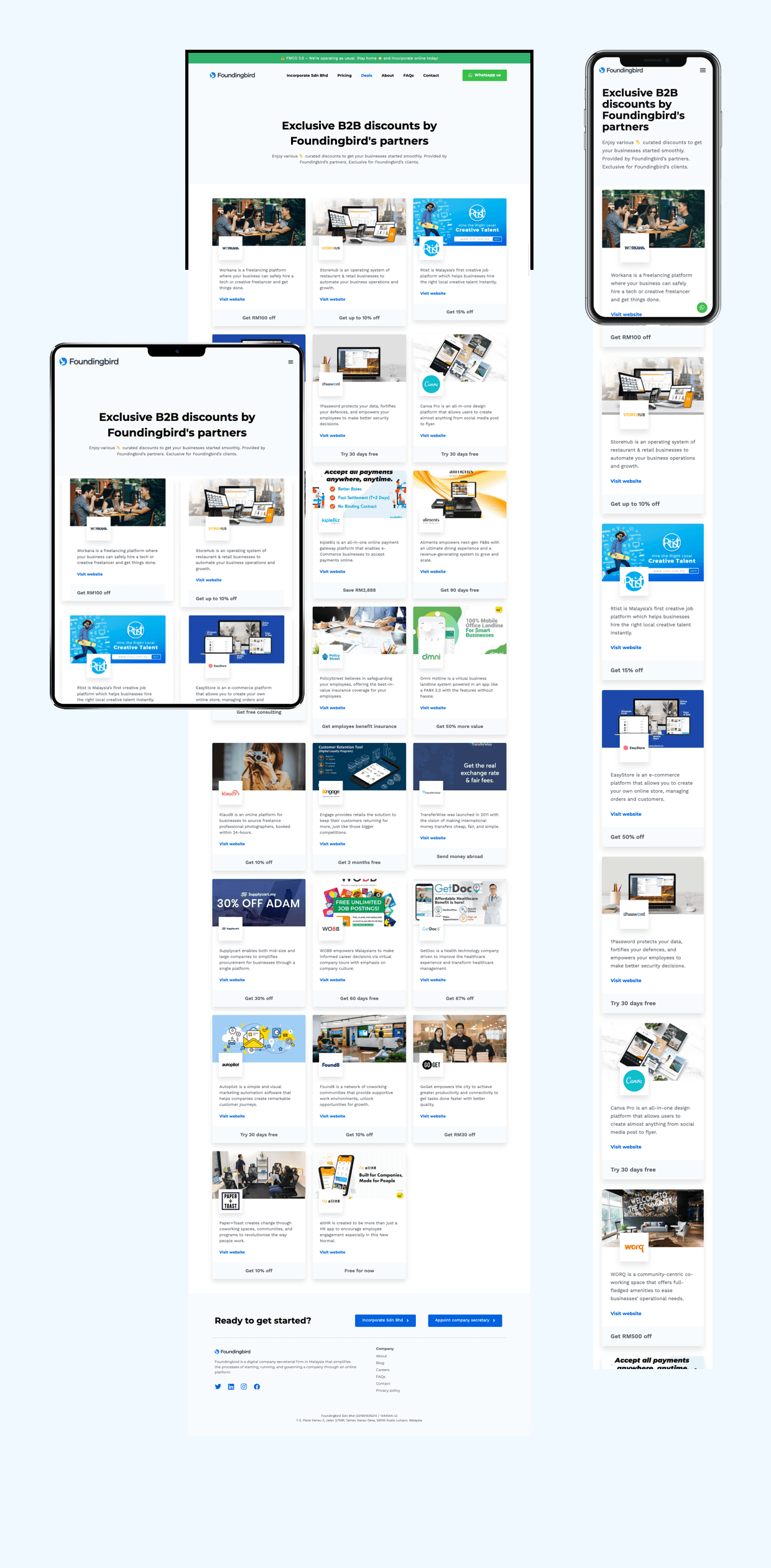 Final results
Digitalisation is a key characteristic that assists many companies with marketing, shipping, eCommerce, and operations.

Foundingbird has used this digitalisation of the company secretarial industry to ease the processes of forming, running, and regulating hundreds of businesses in Malaysia.