Hoplite Tech
Client's Country: Hongkong
Engineers involved in this program: Our top engineers specializing in Python
Timeline: 2022 - Present
Industry: Technology
Website: https://www.hoplite-tech.com/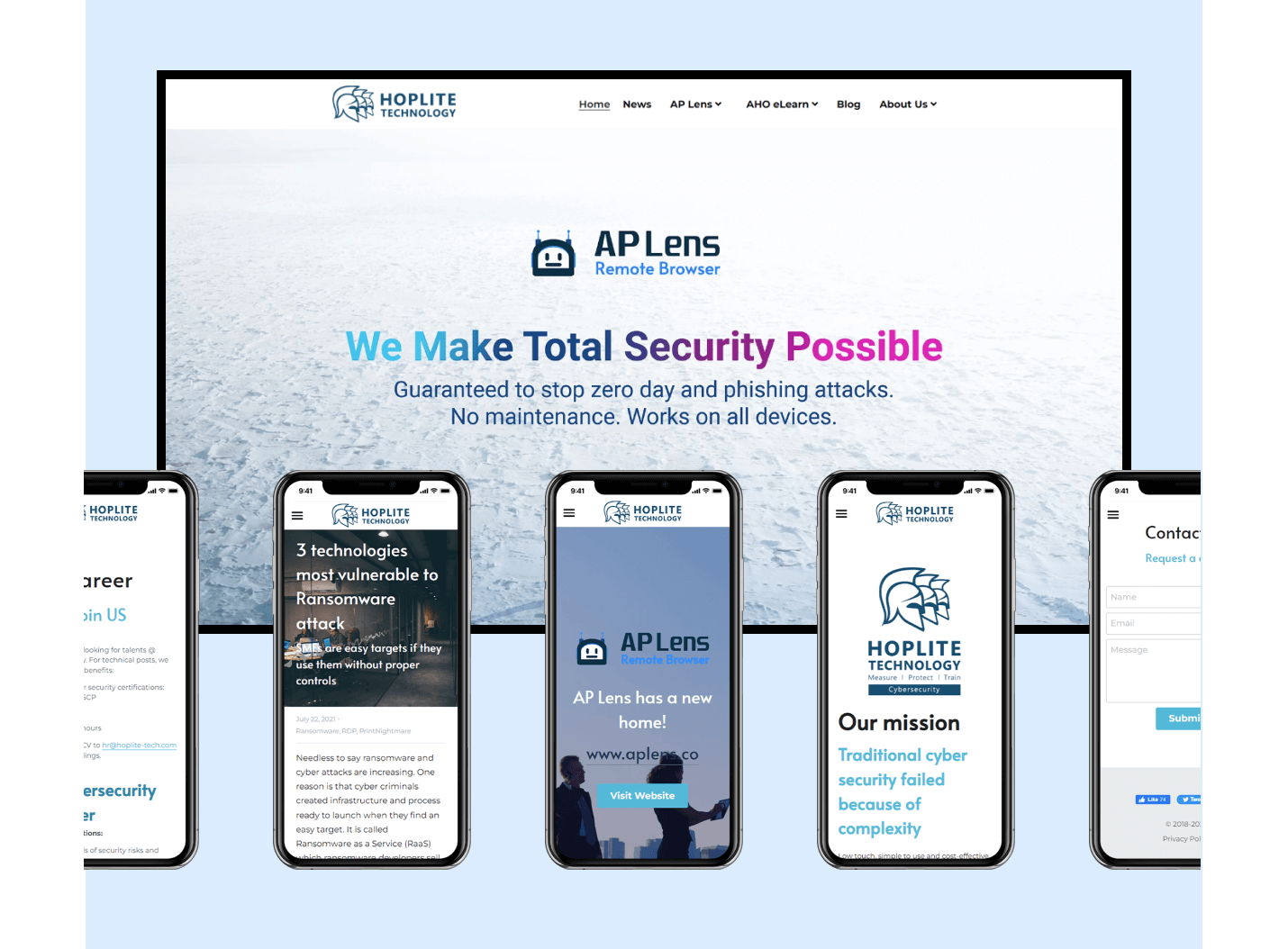 Overview
Regarding the lack of simple, low touch and cost-effective cybersecurity tools in the current market, Hoplite was founded with the goal of providing everyday users with the ability to protect their digital assets, personal information, and online identity. Hoplite software is committed to ensure three following conditions including easy to use, flexible and effective. At Hoplite, everyone has their right to access to information anonymity and cyber security.
Challenges
The challenge came from the mission itself which is simplicity. Developing a simple yet effective and fully-functional software is not an easy task.

The urgent need for a powerful recovery strategy against the malware attacks that could occur during the cybersecurity SaaS developing process.

Online meetings are conducted on a regular basis to produce customized softwares.
Technology solutions
We chose Python as our main programming language which can help to develop all-round softwares. Despite its low learning curve, Python is incredibly powerful and versatile in terms of all kinds of applications we design. One biggest advantage of Python is its large community of developers and software engineers, which more or less decreases the burden of developers shortage in a variety of ways.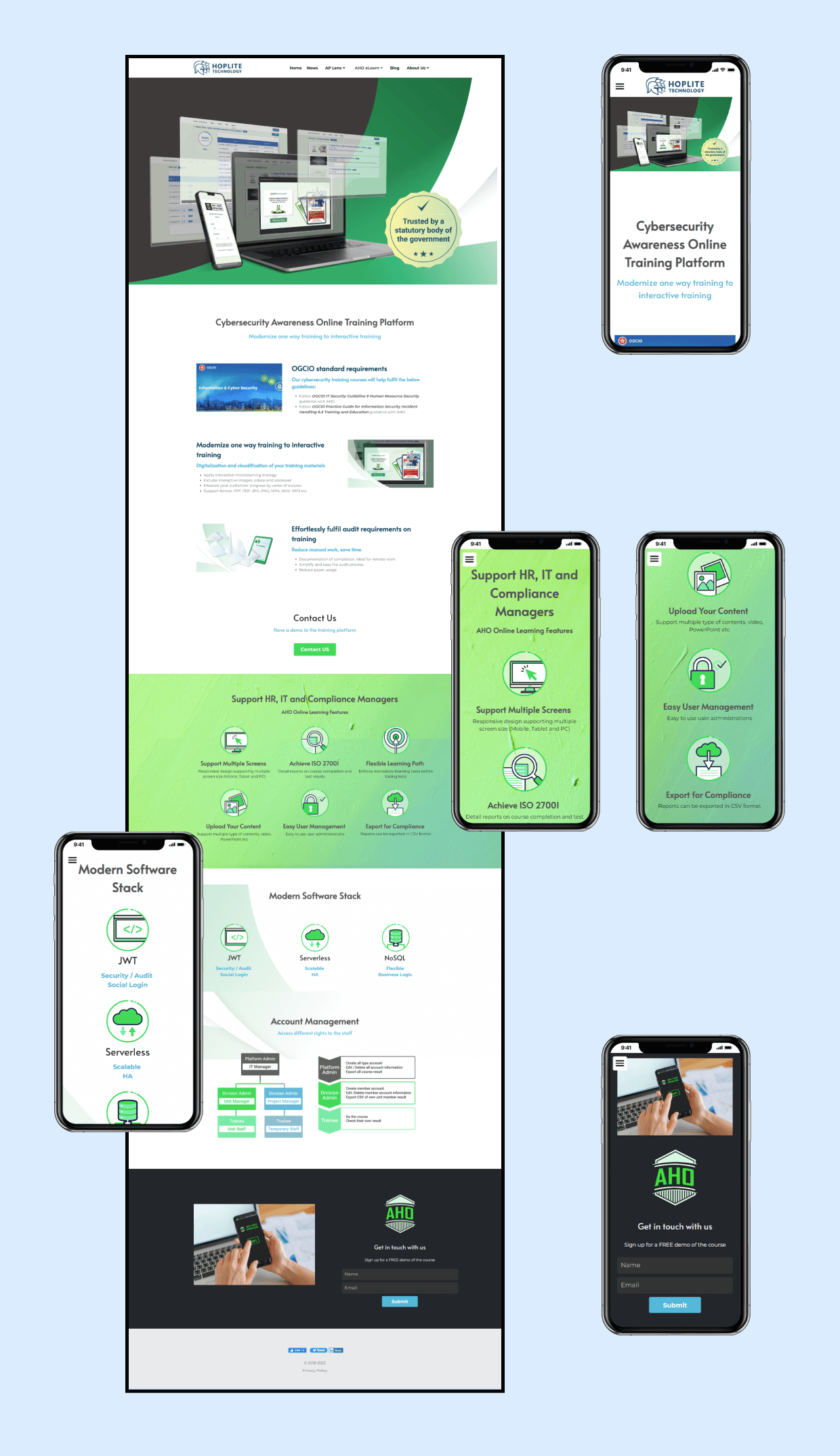 Core features
Develop user-friendly tools that act as a strong defense against cyber risk. With these tools, users are empowered to fight against cyber attacks on their own.

Develop automated discovery tools that aid users with risk discovery and preparation due to the constant growing of security events and user behavior data.

We take privacy by default seriously as we understand the severity of privacy invasiveness. A fine line must be drawn between risk mitigation and not processing or storing unnecessary personal data.

We provide domain whitelists that protect users from web-based attacks at any time and on any device. Malware, ransomware, and phishing attacks are no longer a threat to your web browsing experience.

We also support CISO to strengthen the weakest link through cybersecurity gamification solutions. By making use of game mechanisms, it allows employees to gain cybersecurity awareness. Besides, an e-learning SaaS aids businesses in lowering cyber risk from ransomware and phishing.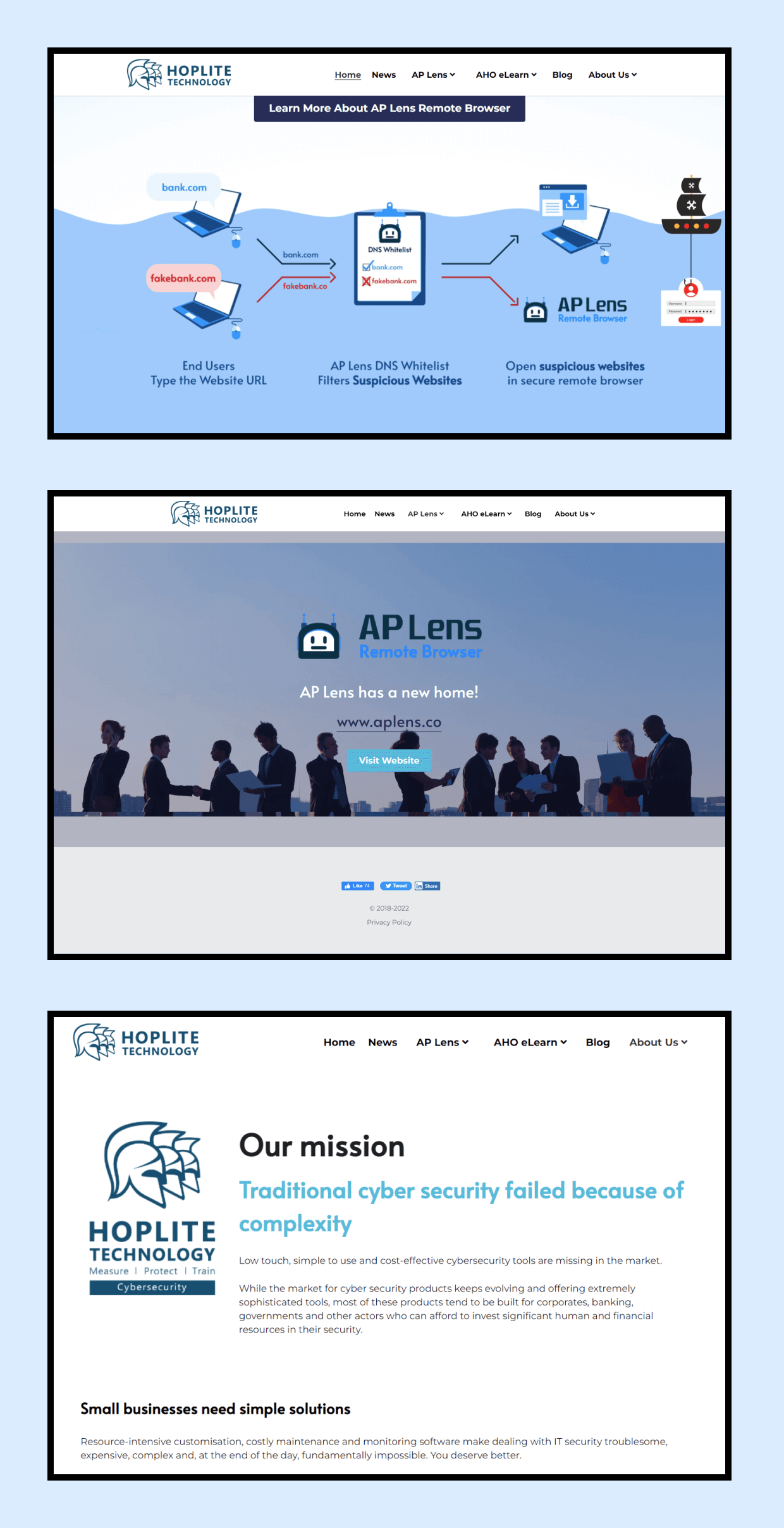 Investment
The Cyberport Creative Micro Fund (CCMF) Scheme of Hong Kong has awarded grants to Hoplite Technology. This was announced on February 27, 2019, in Hong Kong. Hoplite Technology receives a seed investment of $100,000 Hong Kong dollars. The CCMF program supports high potential digital tech start-up projects and business ideas in order to promote innovation and creativity. The money will be used to create a proof-of-concept prototype product for the cyber insurance platform from Hoplite Technology.

Reference: https://www.hoplite-tech.com/news