Plastiks
Client's Country: Spain
Engineers involved in this program: Our top engineers specializing in Ruby on Rails, Blockchain, Shopify
Timeline: 2022 - Present
Industry: NFT marketplace
Website: https://plastiks.io/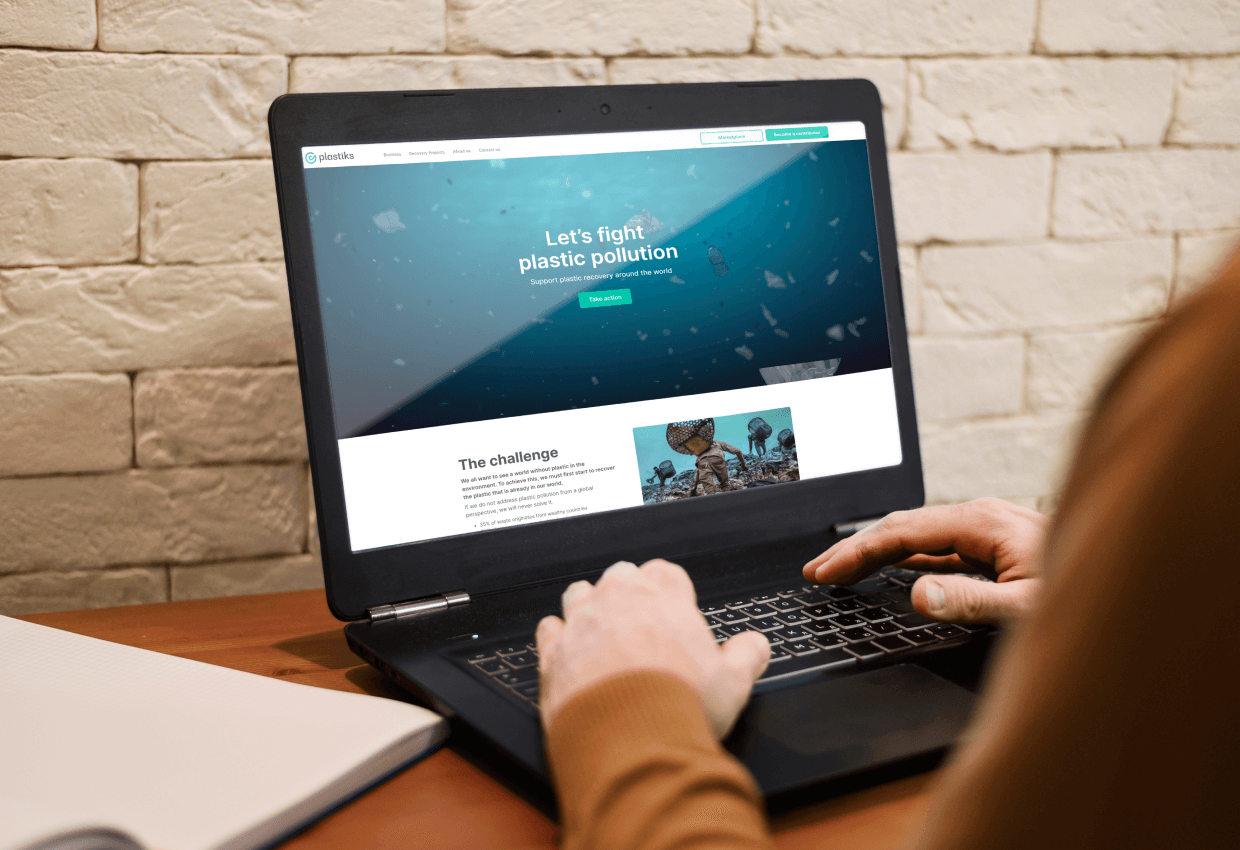 Overview
Plastiks is a Web 3.0 ecosystem for people whose intention is to fight plastic pollution. Instead of focusing on plastic compensation like other platforms, Plastiks connects waste recyclers, plastic producers and artists & lets them upload their data. It uses NFT technology to determine how and where the plastic was recovered.
Challenges
NFT marketplace is a relatively new yet competitive industry. Research and studies were carried out on a regular basis in order to meet customer's demands as well as optimize the marketplace's functions.

The marketplace needs to be more customized to avoid poor user experience. Since new NFT users usually have to go through lengthy sign-ups and verification processes when participating in new marketplaces.

The requirement for an extremely attractive marketplace's interface as no artist is willing to use such a boring and poor-looking platform.

The need for minimizing cyber threats through building a strong and secured marketplace as hackers nowadays are developing new smart ways to steal money or even tokens from users' accounts.
Technology solutions
Ruby on Rails is our prioritized solution to develop such a high-quality and all-round NFT marketplace. It is a mature language, which means less implementation errors would likely be occured. Besides, the respective gem (devise - two - factor) of RoR can aid us to validate the user identity twice with its integration. Finally, when it comes to creating a customizable admin interface, Ruby on Rails does not disappoint.

Core features
An attractive and intuitive Plastiks marketplace's storefront that fully consists of offers, a detailed description of each NFT, its owners, rates, and price history.

Develop an effective search function that makes the buying process much faster and easier.

Build a detailed listing status that shows data on how many people viewed the file and how many bids were placed during an auction.

Ratings are also developed as an important feature of Plastiks NFT marketplace, which prevents bad actions like making false representations or canceling a transaction before the smart contract takes effect.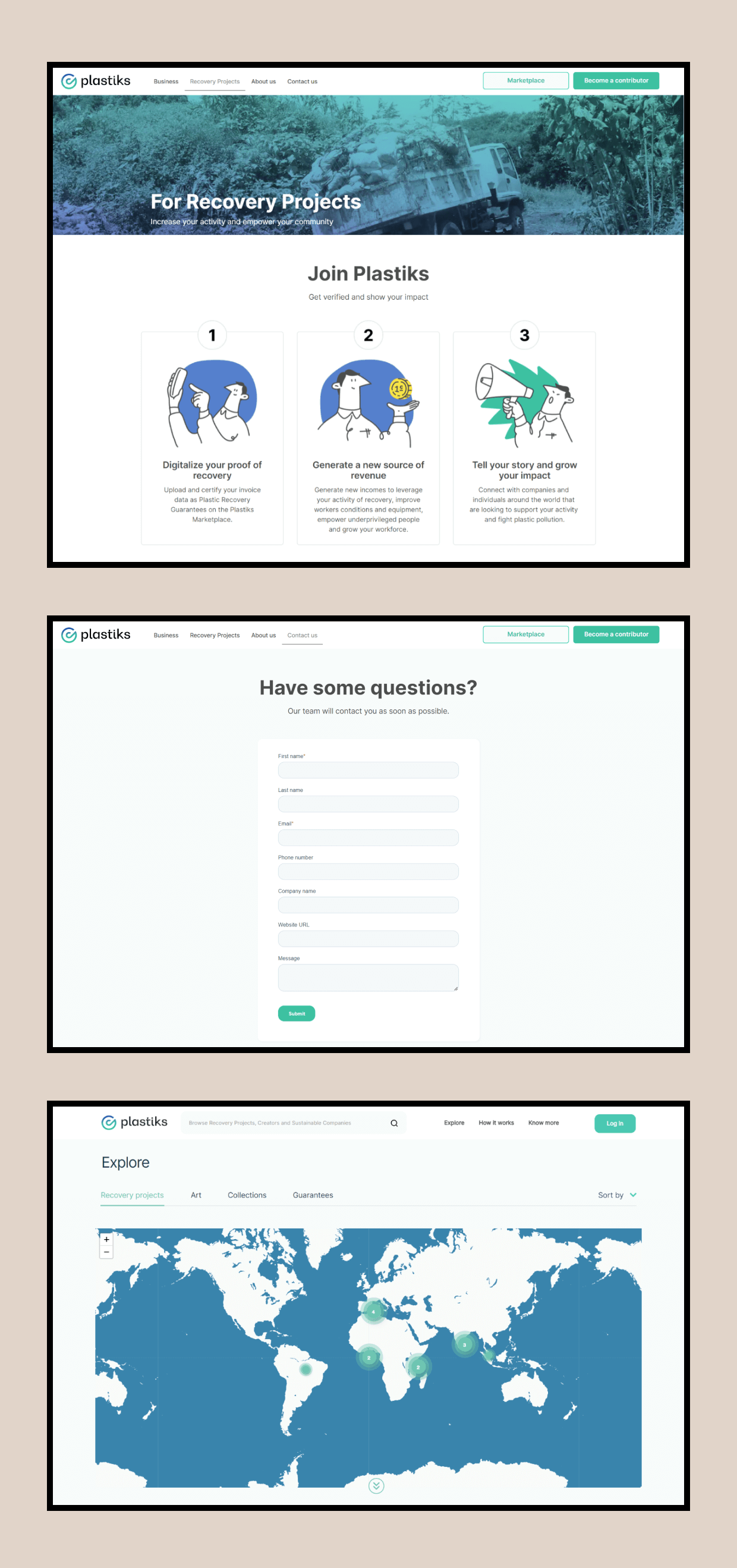 Final results
Lyderick Jadaud - General Manager at Hotel Lancaster Paris - a loyal customer of Plastiks showed his pleasure with the NFT project conducted by Plastiks. He complimented Plastiks NFTs for allowing his clients to directly contribute to the global fight against plastic waste and improve people's lives on the ground.

According to some current measurement index on CoinMarketCap, Plastiks NFT reaches a total market value of over $2,000,000.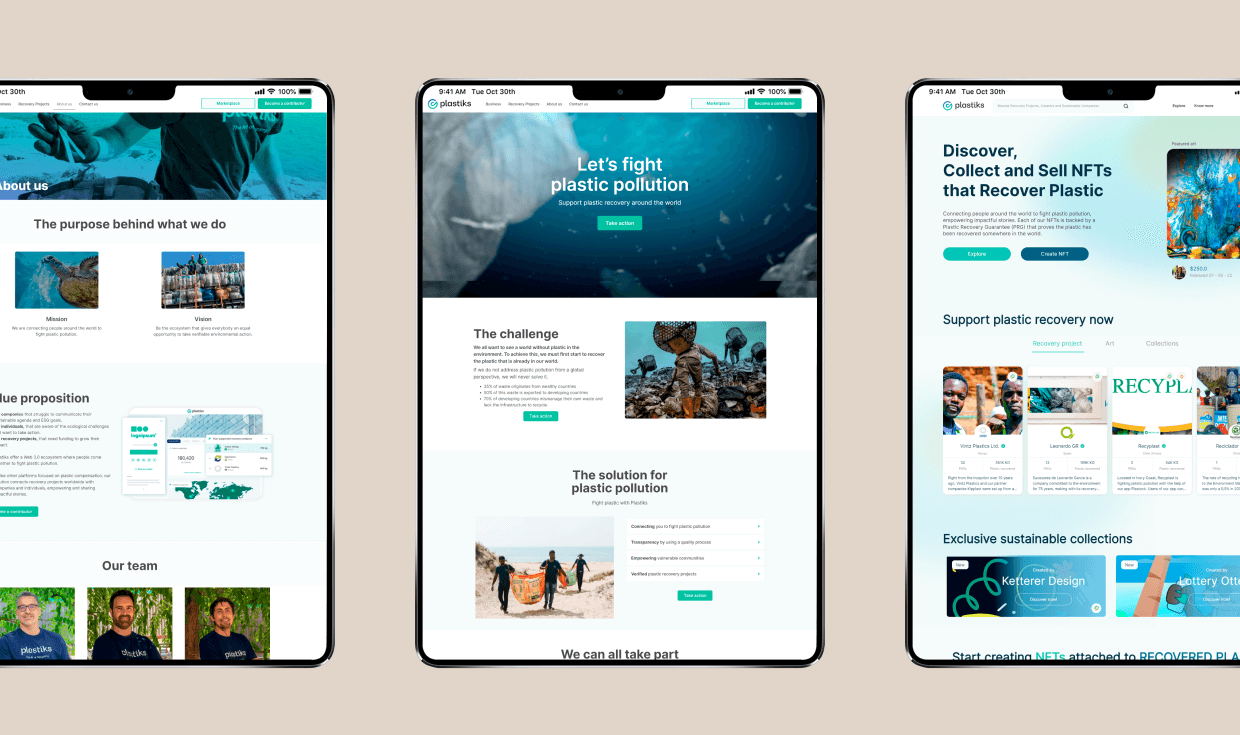 Investment
The platform is a product of Nozama, a company founded in 2019 with the goal of empowering circularity by providing blockchain-based technology to assist our clients in measuring and compensating their impact through transparency and traceability.

Plastiks has received more than 54,900 USD in funding from accelerators and incubators, Angel (individual), Equity Crowdfunding, and Early Stage VC. Plastiks is funded by a variety of investors, including Flori Ventures and Startupbootcamp. Additionally, the Plastiks token market cap is up to 21 million USD.