Referral Candy
Client's Country: Singapore
Engineers involved in this program: Our top engineers specializing in Ruby on Rails
Timeline: 2015
Industry: Affiliate Marketing
Website: https://www.referralcandy.com/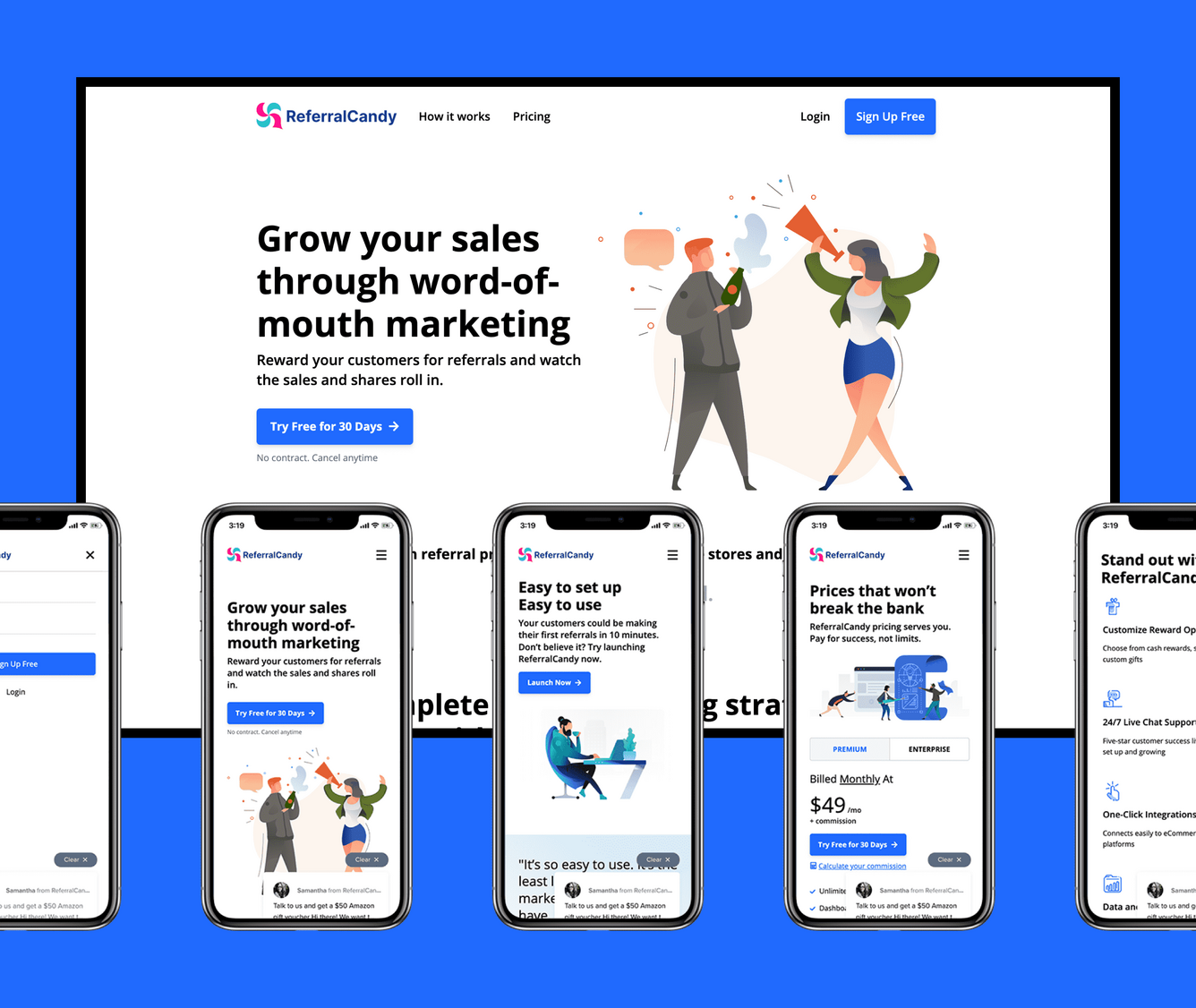 Overview
ReferralCandy is a system or the refer-a-friend plugin for Shopify stores that grows your e-commerce sales through word-of-mouth marketing. It is also regarded as a customer reward system with functions to share the user's stores with their friends, then getting paid for people they had referred to/ introduced to, and increased their advocates by using a promotion program.
Challenges
Affiliate Marketing is a new category at that time, we needed to do more research in terms of technology to optimize the functions of the system and meet the requirement of the market.

According to the demand of our client, this is a complex business model with various functions.

The system needs to be customized to each customer of ReferralCandy.

The system needs to handle a large number of users' accounts.

Security is always a concern of online business. Because of the characteristics of this industry, users need to register online and the number of online members can get huge to a point where it would be hard to control. Therefore, we need to find a way to minimize the risk of privacy threats.
Technology solutions
We use Ruby on Rails, which can help us with both building and securing a website. It is relatively helpful for e-commerce websites that will be integrated with ReferralCandy. Because if ReferralCandy is down, customers will not make a purchase knowing that they can't earn referrals. And in this case, they consider the e-commerce site itself is down, every second this happens, the e-com site is losing customers. Therefore, the Ruby on Rails technology is the one to utilize in order to minimize the risk of losing money on an e-commerce project.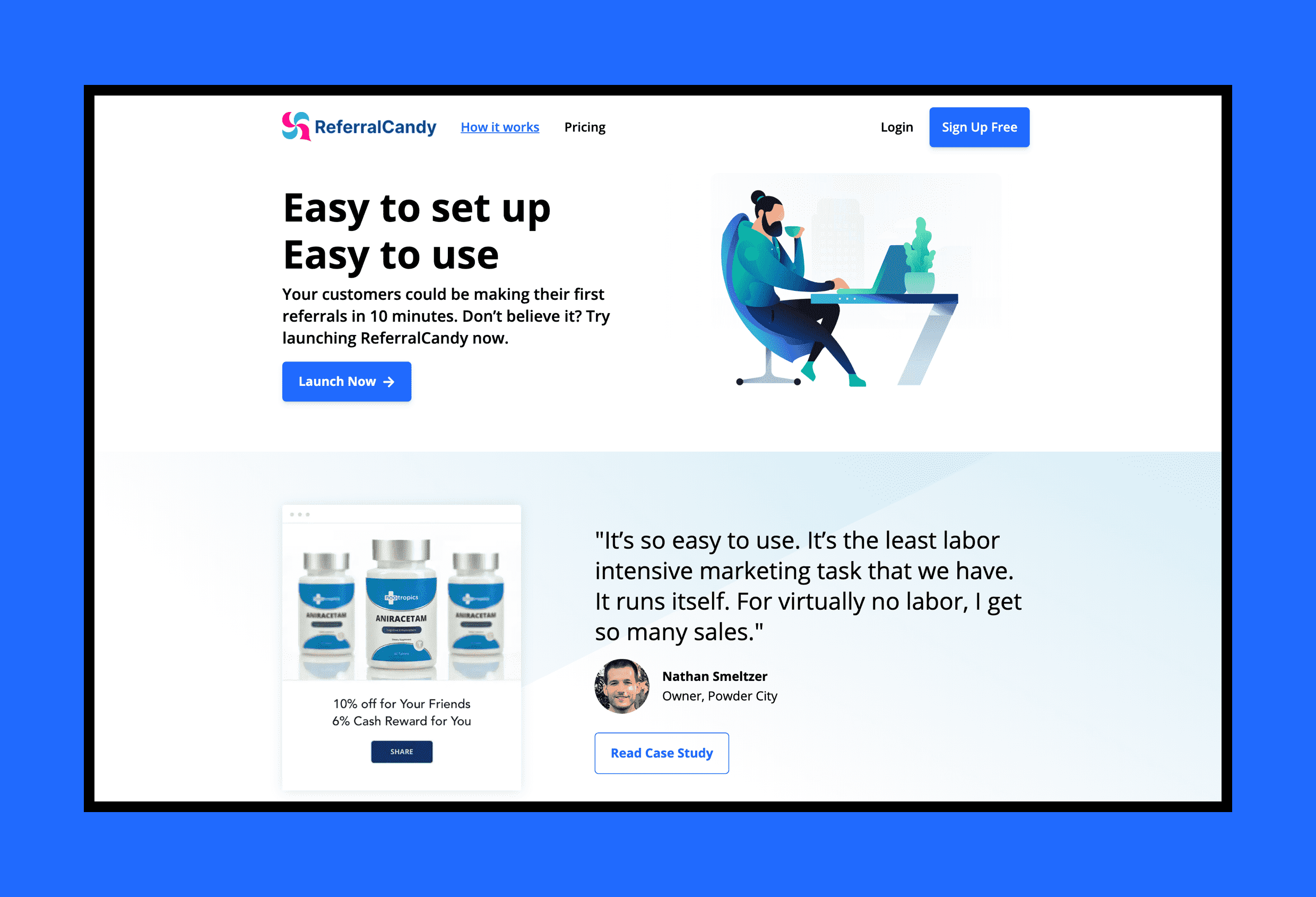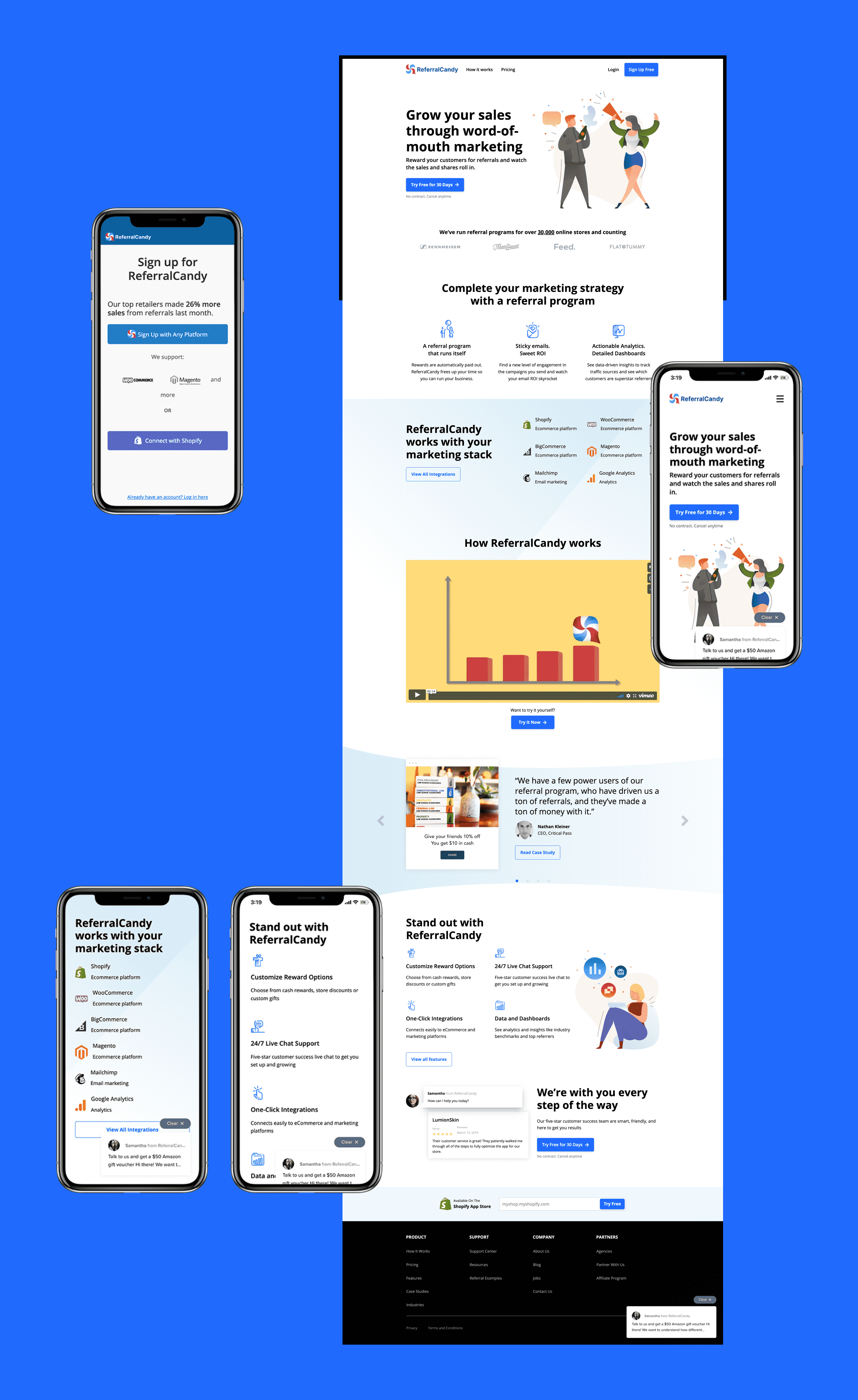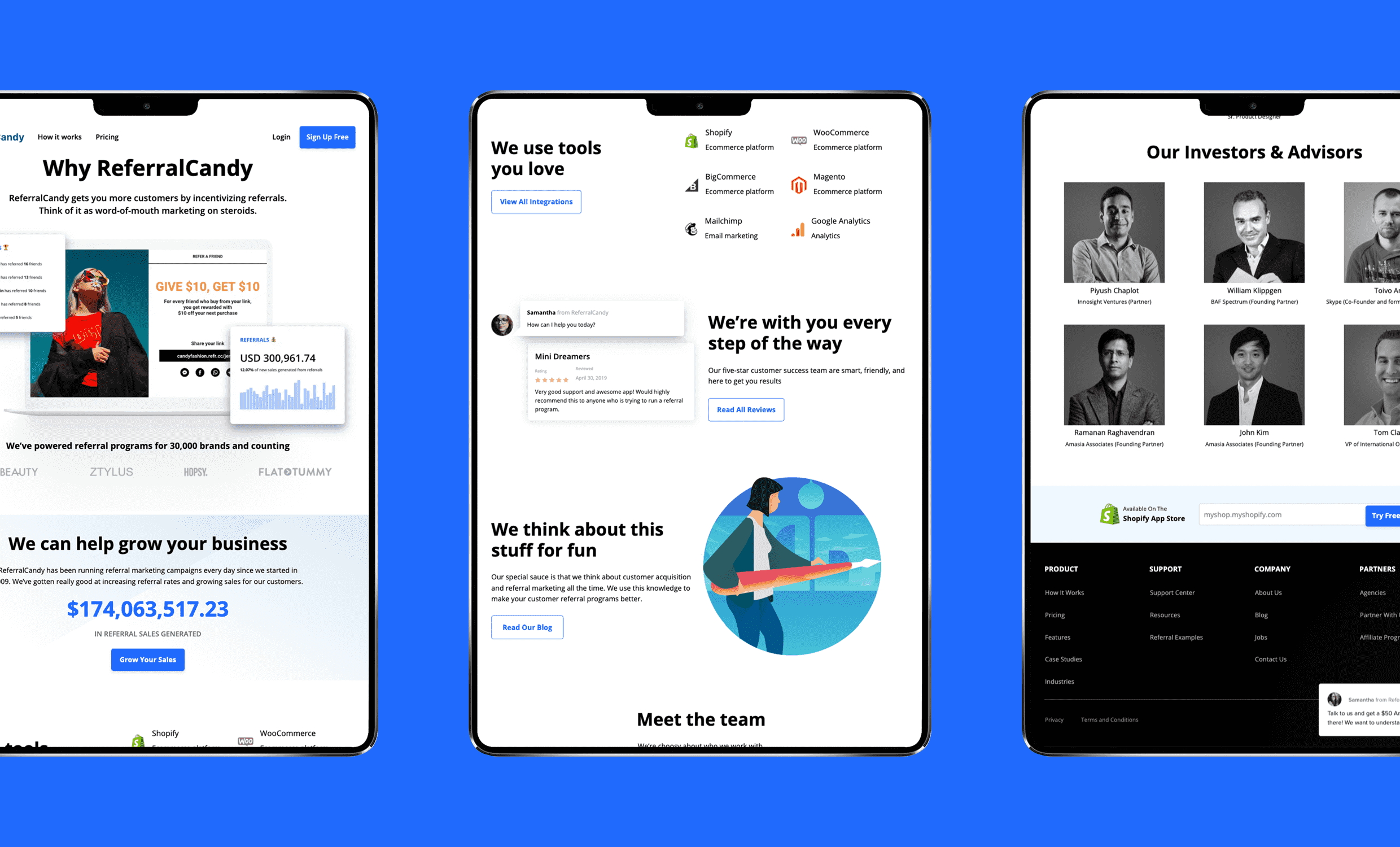 Core features
Seamless integration with each Shopify store

Connection to marketing apps

Complete automation for referral program

Data-driven insights reports

The best brand experience for customers (boost sales, mobile-first experience, easy to use customization, full flexibility for developers (HTML & CSS editing)

Promotion for referral programs across several marketing channels (email, landing page, newsletters,etc.)

Access to best-in-class support

We use technology and build customized Reward options that help users choose from cash rewards, store discounts or custom gifts.

We create user-friendly designs which help them to connect easily to eCommerce and other marketing platforms.

We also build a system which allows users to view the analytics and insights like the industry benchmarks and top referrers.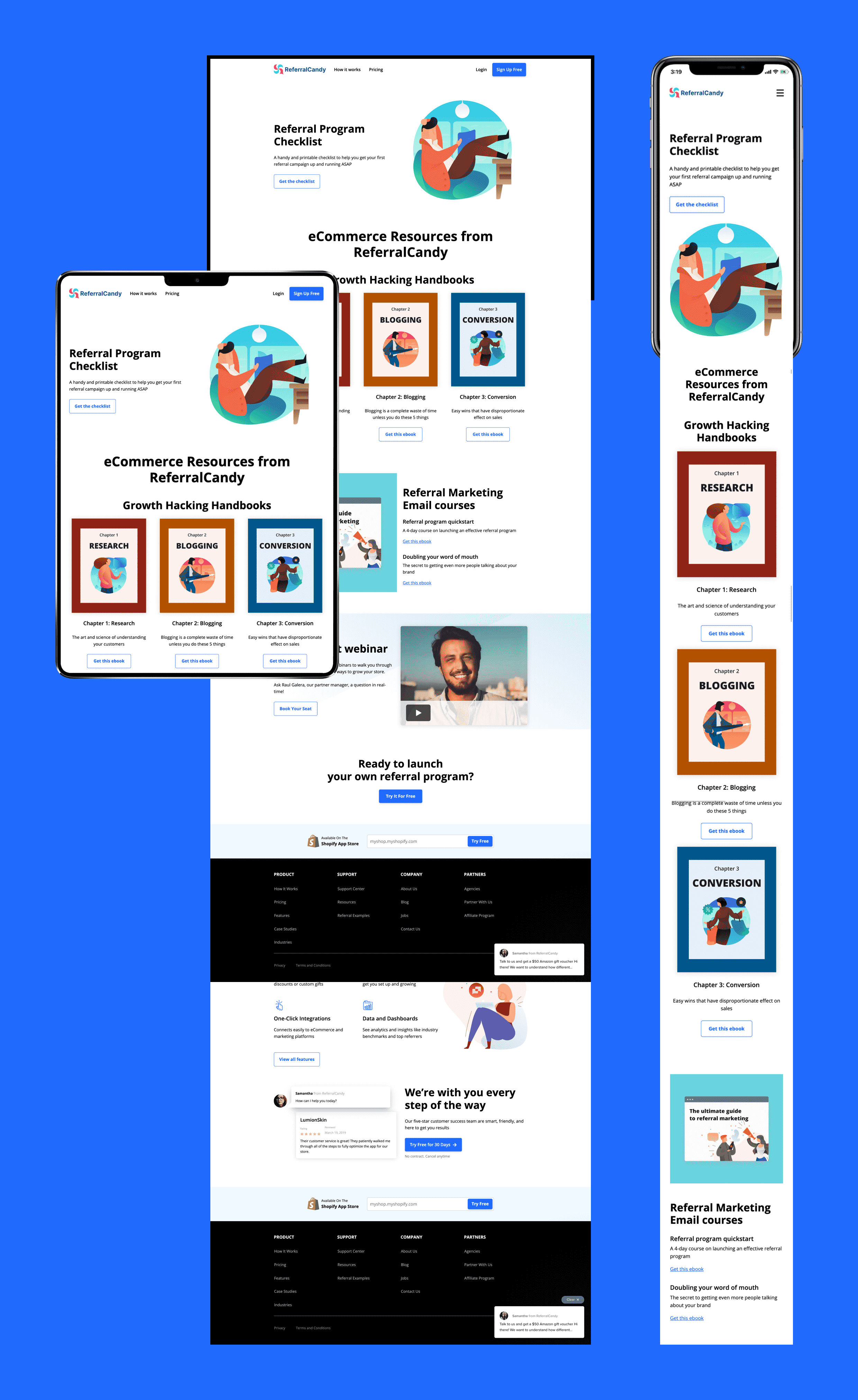 Final results
ReferralCandy has been used widely for over 30,000 online stores and counting.

Nathan Kleiner - CEO of Critical Pass - one of ReferralCandy successful customers showed his happiness with the system and reported that he had been using ReferralCandy for years and it helped his business capitalize on word of mouth referrals. More specifically, Critical Pass' referral program has generated 24 times ROI, and accounts for 10.42% of revenues and 10.05% of orders.

Top ReferralCandy's retailers made 26% more sales from referrals last month.