Vidy
Client's Country: United States
Engineers involved in this program: Our top engineers specializing in HTML and CSS
Timeline: 01/11/2018 - 01/12/2018
Industry: Advertisement
Website: https://vidy.com/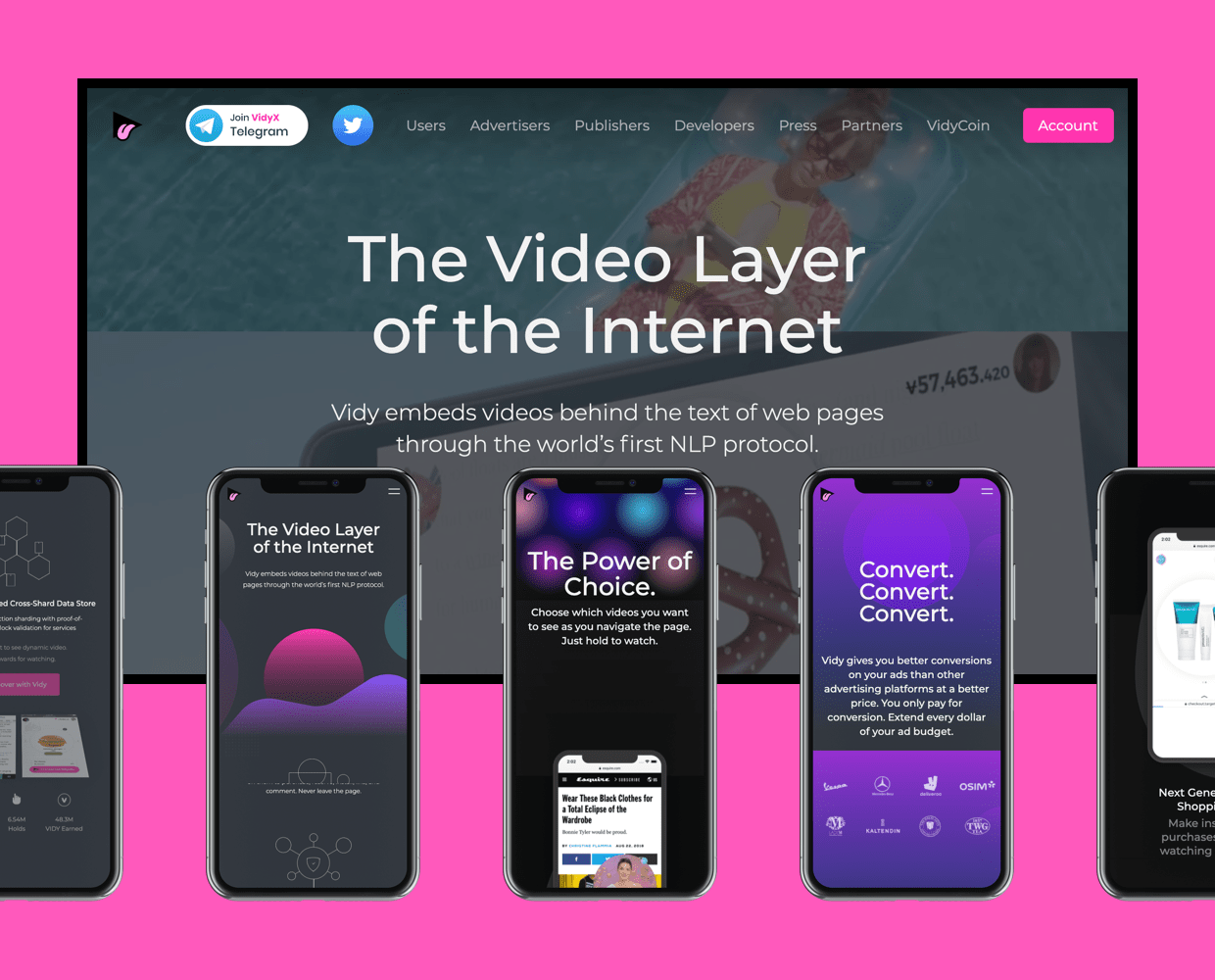 Overview
Vidy is the world's first web-based video layer. Vidy's objective is to enable users to find the best video content quickly. The Vidy team thinks that by aligning incentives for all parties, the online ad ecosystem can have its cake and eat it too. Advertisers may embed video advertising directly into hyper-relevant website text using Vidy's ad technology, which improves user experience, ad conversions, and publisher payments.
Challenges
Data and transaction sharding with proof-of-contribution block validation for services needing to execute complex, multi-prioritization tasks.
Technology solutions
We use HTML and CSS for the frontend system. HTML is one of the most user-friendly search engines. HTML is compatible with browsers of all kinds. So there's no need to be concerned about the browser support of a website written in HTML. Meanwhile, with CSS web design, we can adjust the layout of a webpage without having to define the appearance for every single element, table, or block of text in the HTML file itself.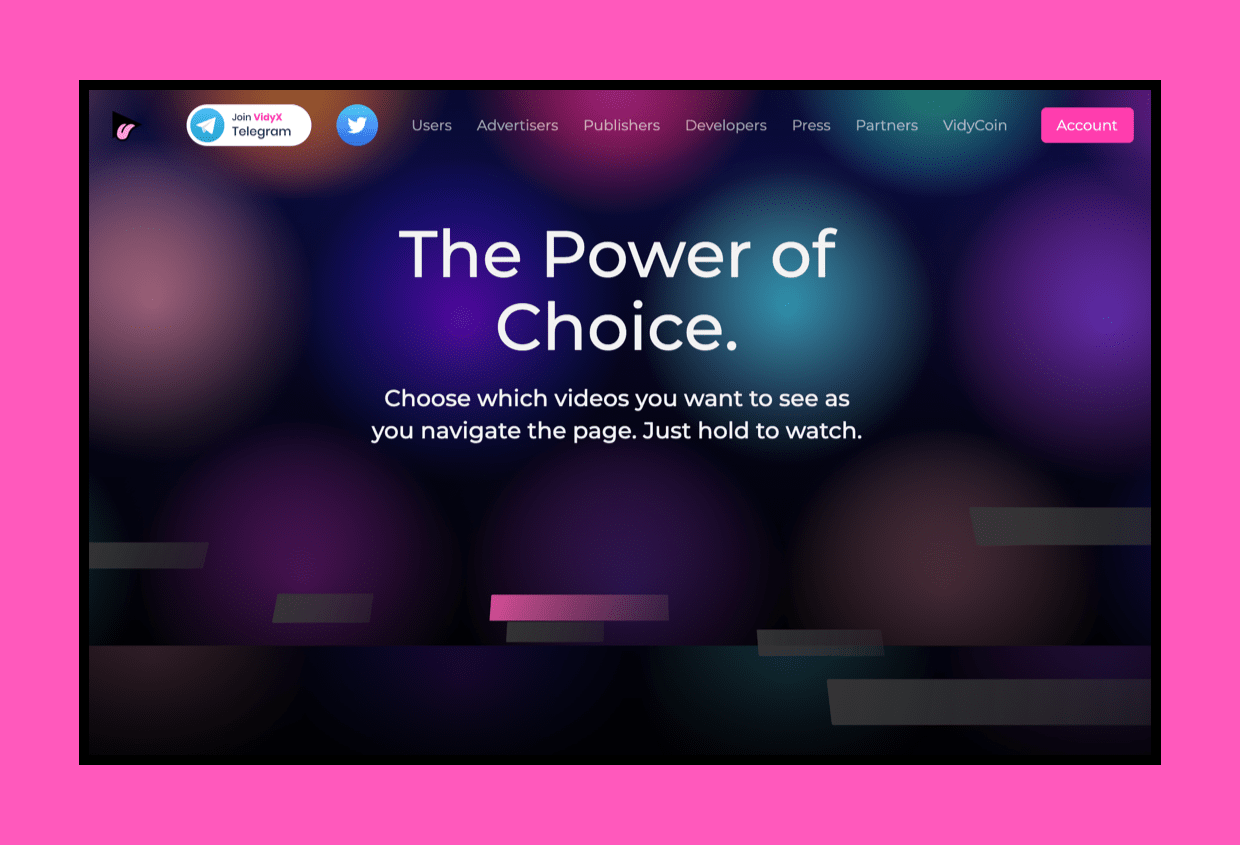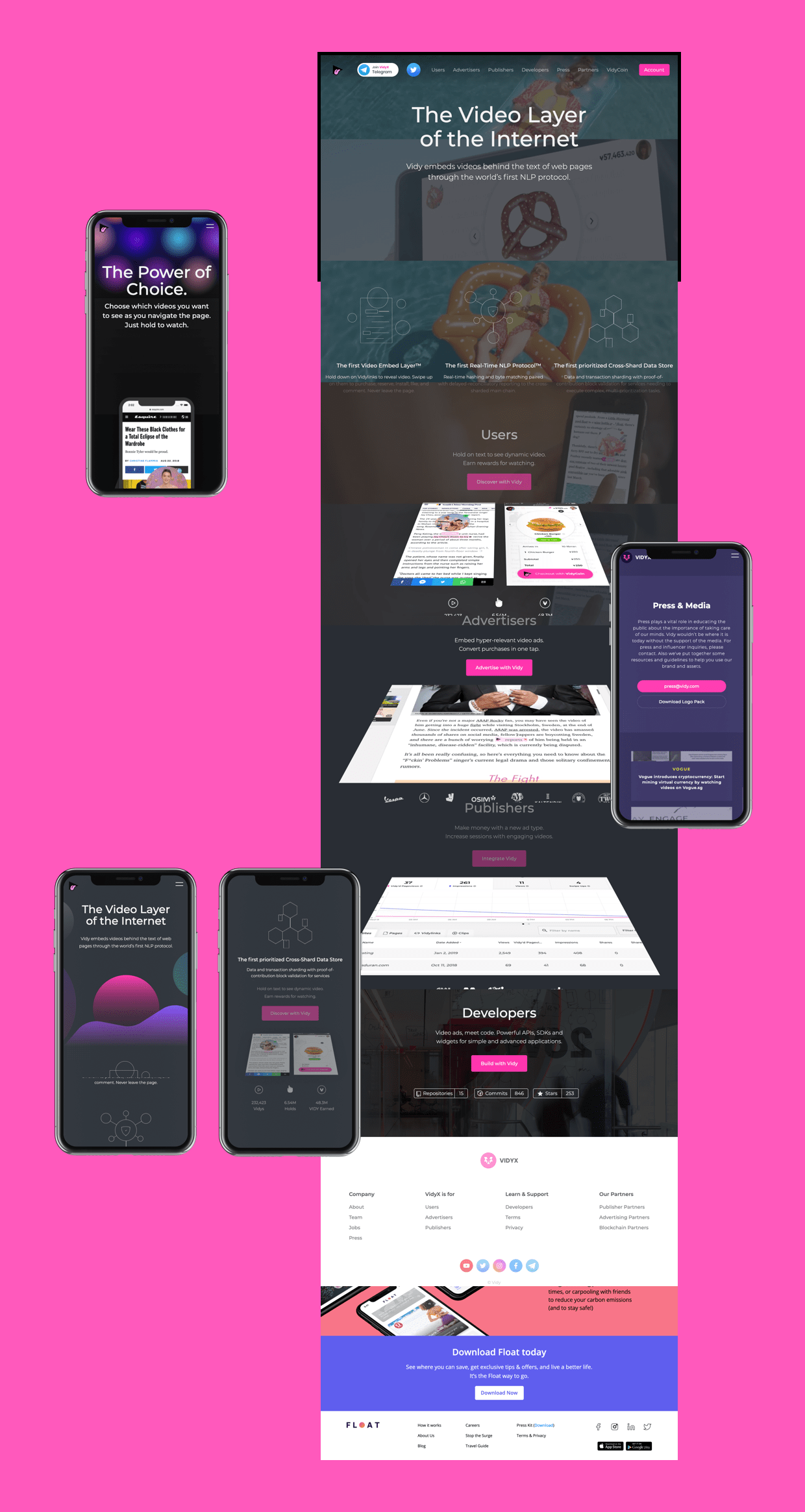 Core features
The application layer: is the consumer-facing distributor of video ads across the web. On this layer, platform owners can instantly embed a tiny video into the text of their site, letting users hold down on that linked to reveal the video online.

Consensus layer: A network of miners drive consensus layer by running an open-source protocol that matches the natural language of live video ads with available video ad inventory.

Data layer: is the foundation of the Vidy Ad distribution platform, concurrently communicating with the application and consensus layers, and transparently meaning all incoming data in the immutable Vidy ledger.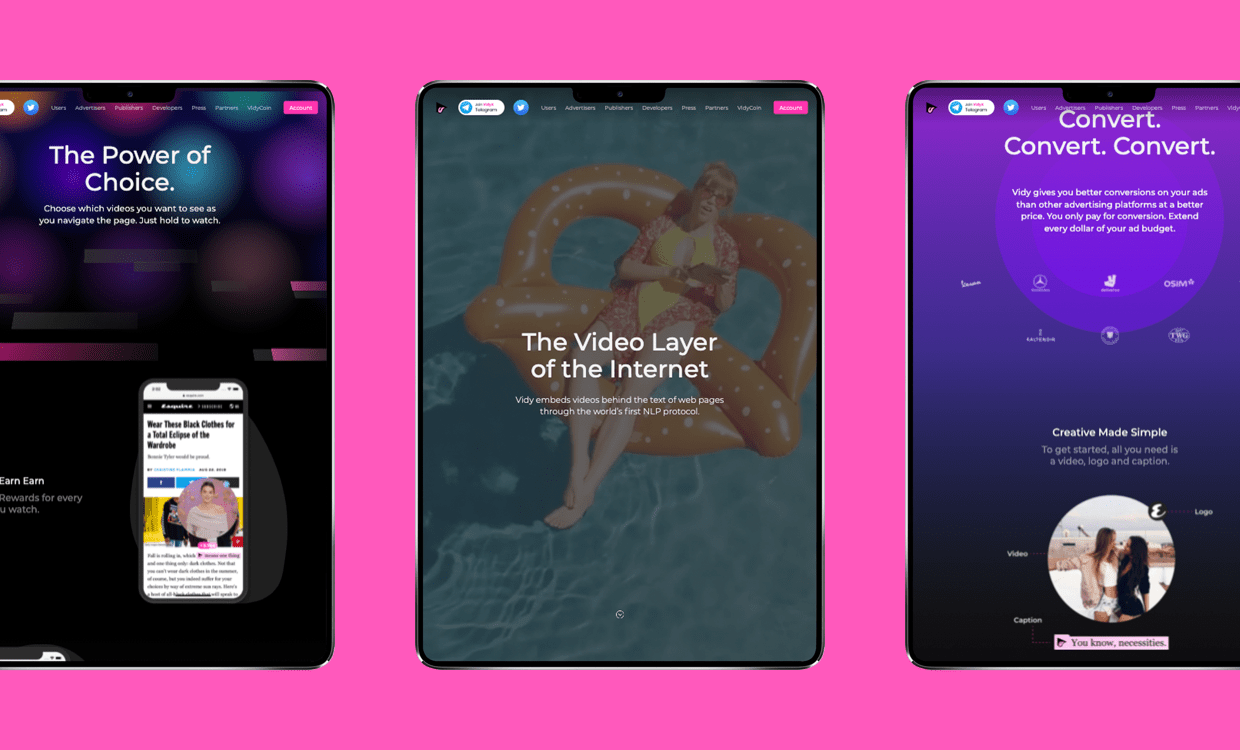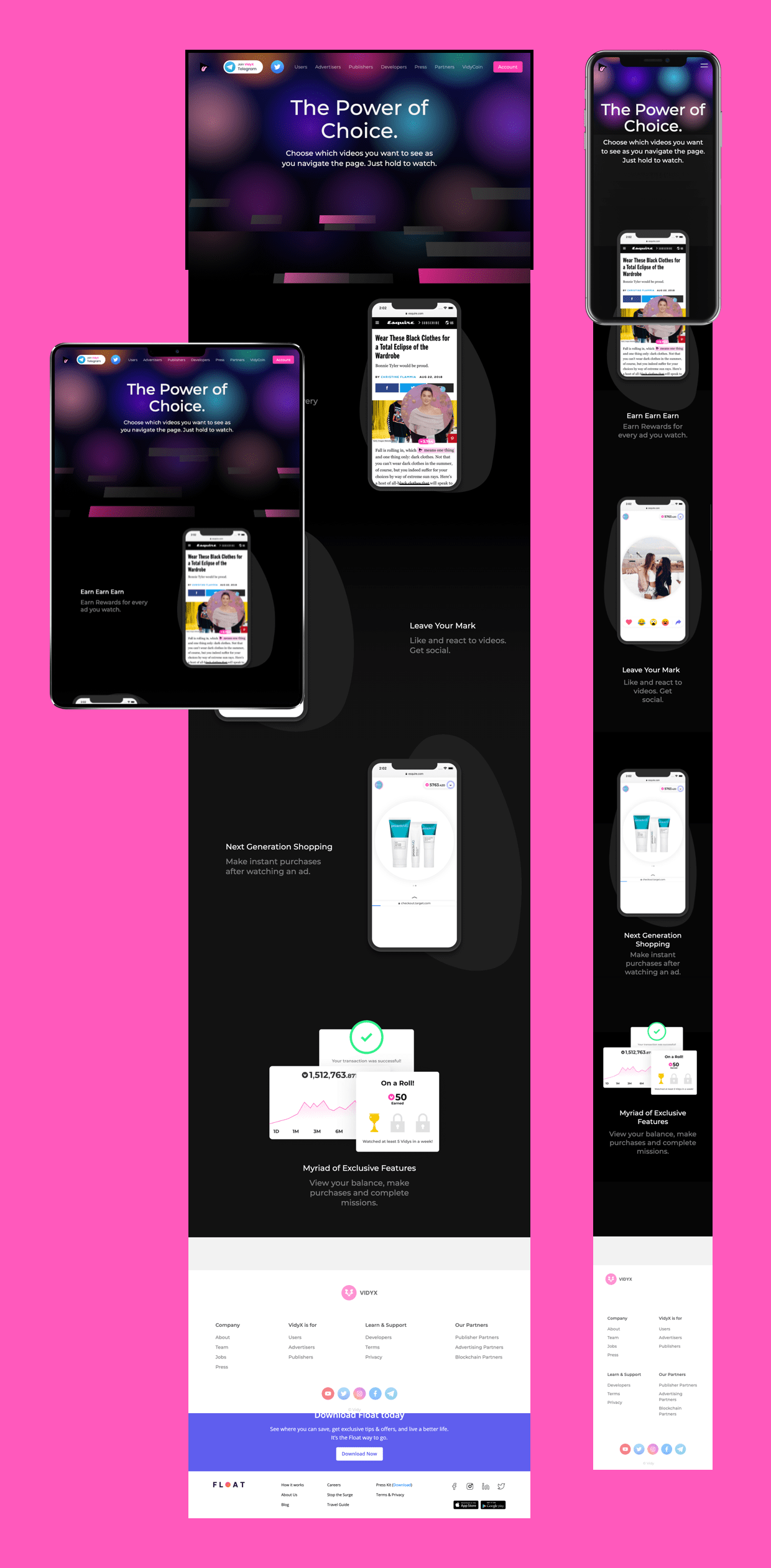 Final results
Vidy has been trusted and collaborated with hundreds of Publisher partner, Advertising partner and Blockchain partner around the world.

Vidy has recently launched VidyX which aims to build a new paradigm of fan engagement by building a universal platform for entertainments, esports, and brands to empower their fans to vote, fund, create, and enjoy on-chain fan benefits that also works as a gateway to NFT and metaverse experience.