WERKDONE - Business Management Solutions
Client's Country: Australia
Engineers involved in this program: Our top engineers specializing in PHP
Timeline: 14/6/2021 - 9/7/2021
Industry: Business management
Website: https://www.werkdone.com/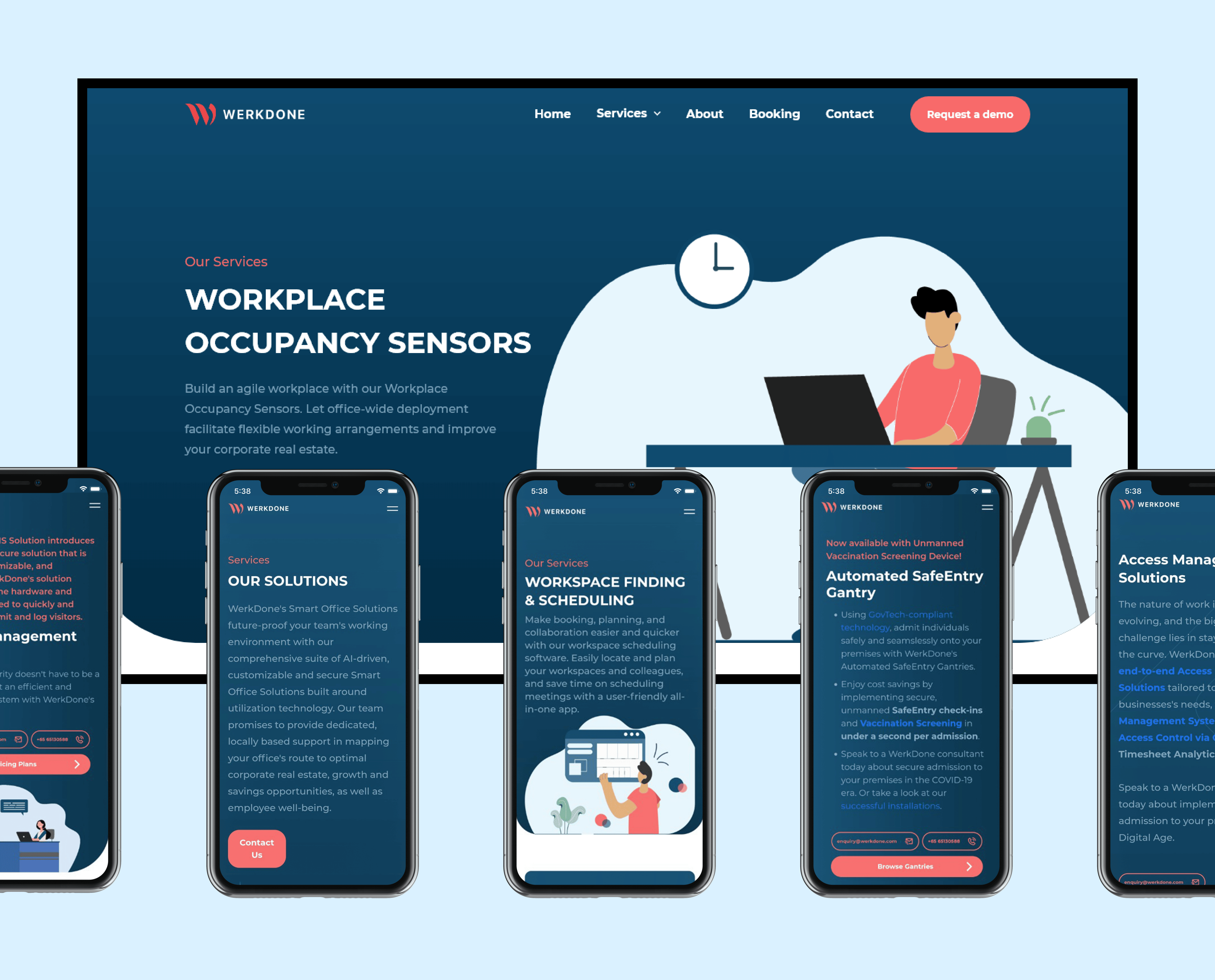 Overview
With a real-time decisioning system driven by data and predictive analytics, WerkDone integrates people and companies processes with digital services and management solutions. At WerkDone, they combine profound industry knowledge with practical hands-on experience obtained through servicing clients in a variety of industries.
Challenges
As part of our company's broader rebranding as a Smart Tech firm, we created a separate site dedicated for their Smart Office solutions.

We also rebuilt the whole website under intense timeline requirement from the client.
Technology solutions
We use PHP for this backend system. PHP is a general-purpose programming language that may be used to create interactive and dynamic websites. It was one of the first server-side languages to be integrated in HTML, making it easy to add functionality to web sites without having to access data from separate files. PHP can function more effectively with databases and defend websites from targeted security assaults.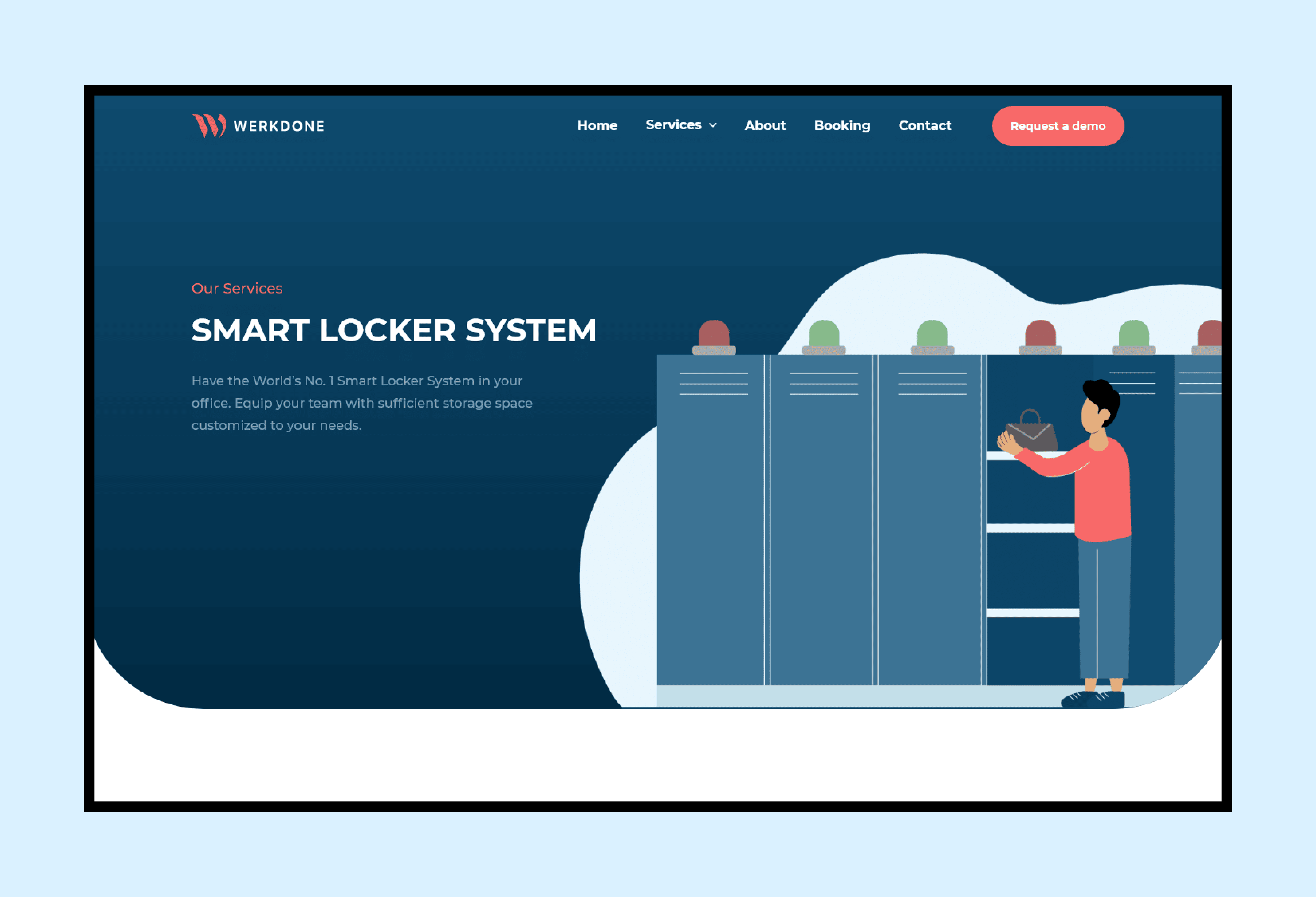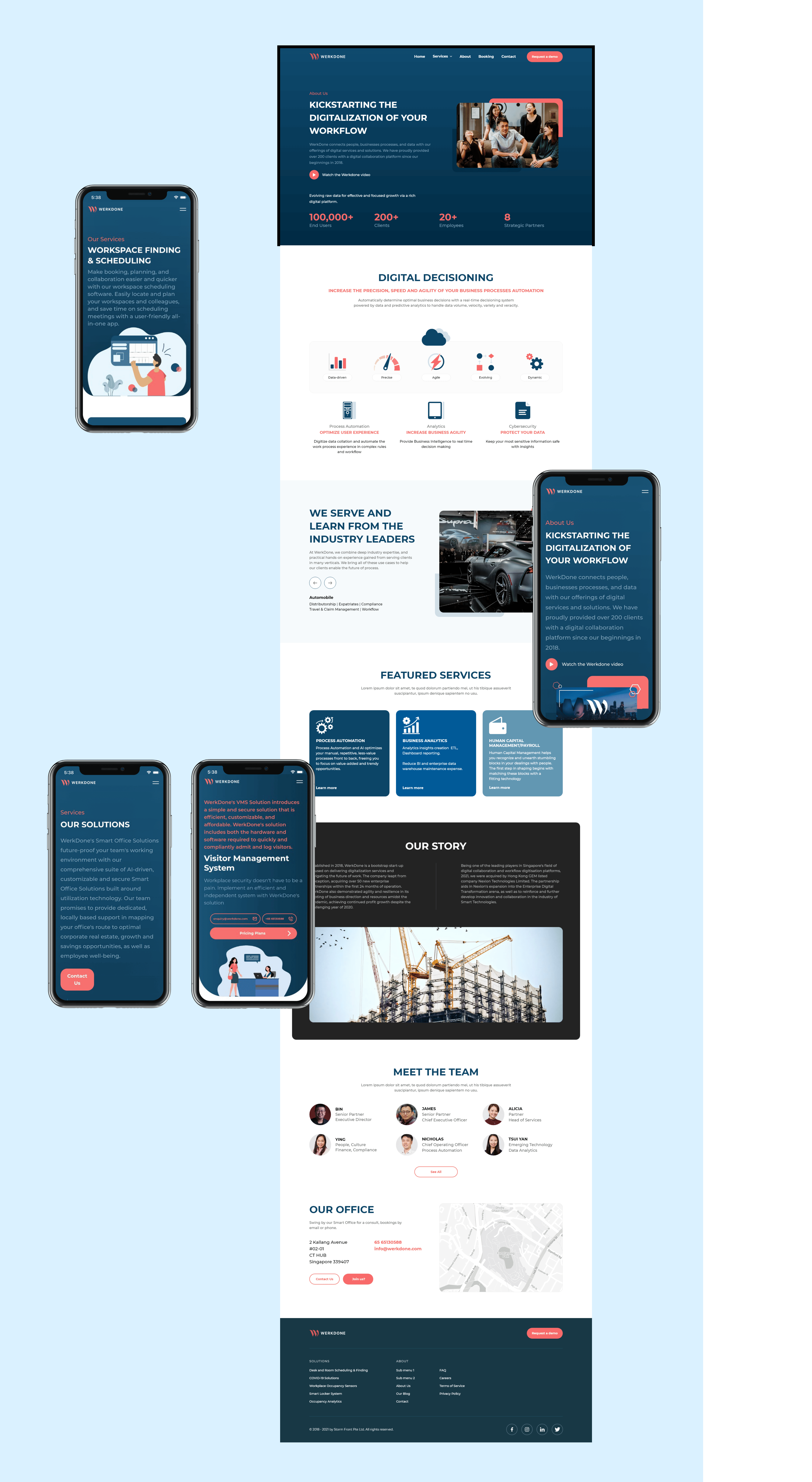 Core features
Process Automation: Process Automation and AI improves your manual, repetitive, low-value procedures from start to finish, allowing you to focus on high-value, fashionable possibilities.

Business Analytics: This functionality allows for the generation of analytics insights, ETL, and dashboard reporting. It also lowers the cost of maintaining BI and enterprise data warehouses.

Human Capital Management/ Payroll: Human Capital Management assists you in identifying and removing roadblocks in your interactions with others using the most fitting technology.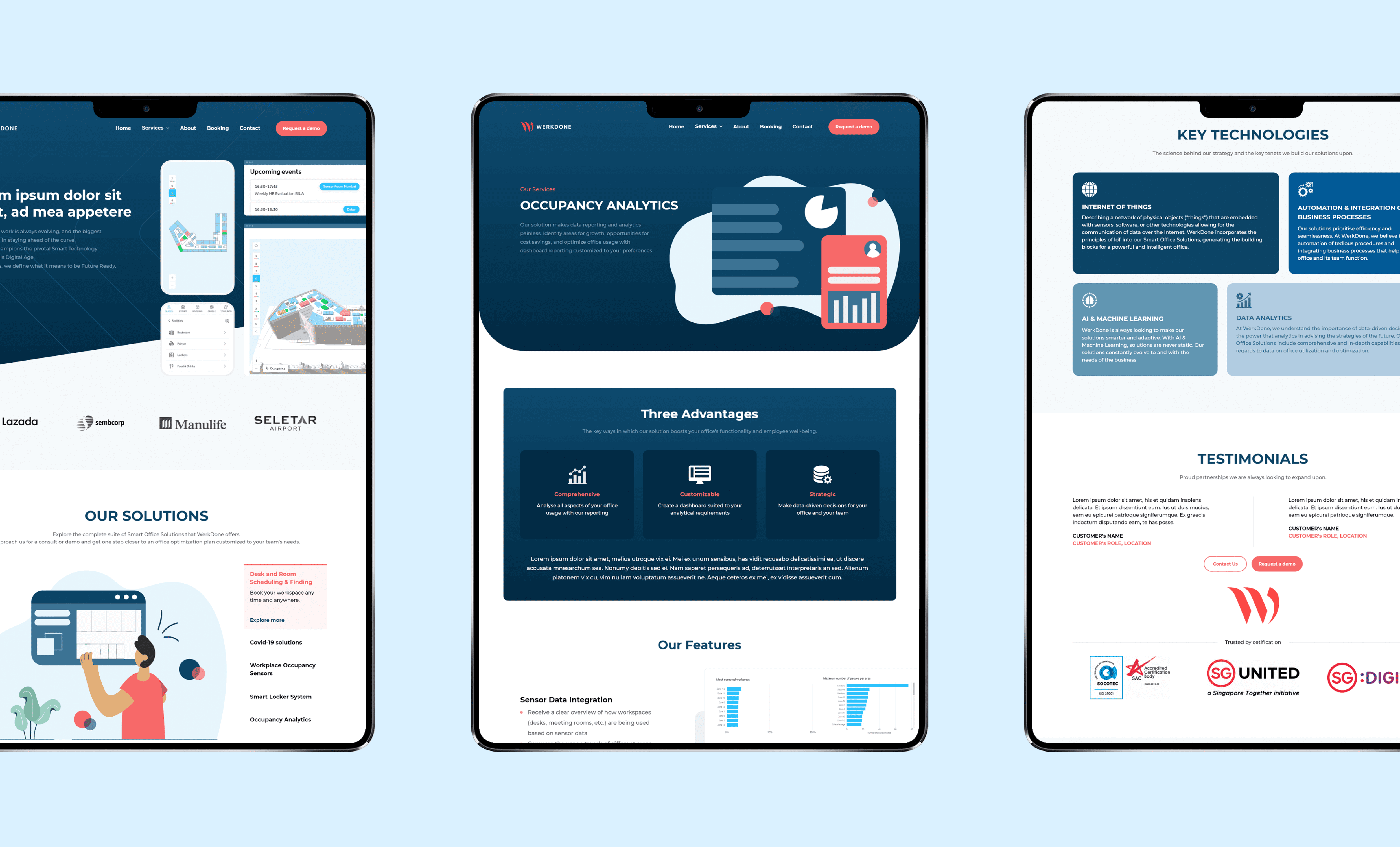 Final results
Since its inception in 2018, WerkDone have proudly supplied a digital collaboration platform to over 200 clients, 100,000 end users and have been achieving continued profit growth despite the challenging year of 2020.